WARF Therapeutics Symposium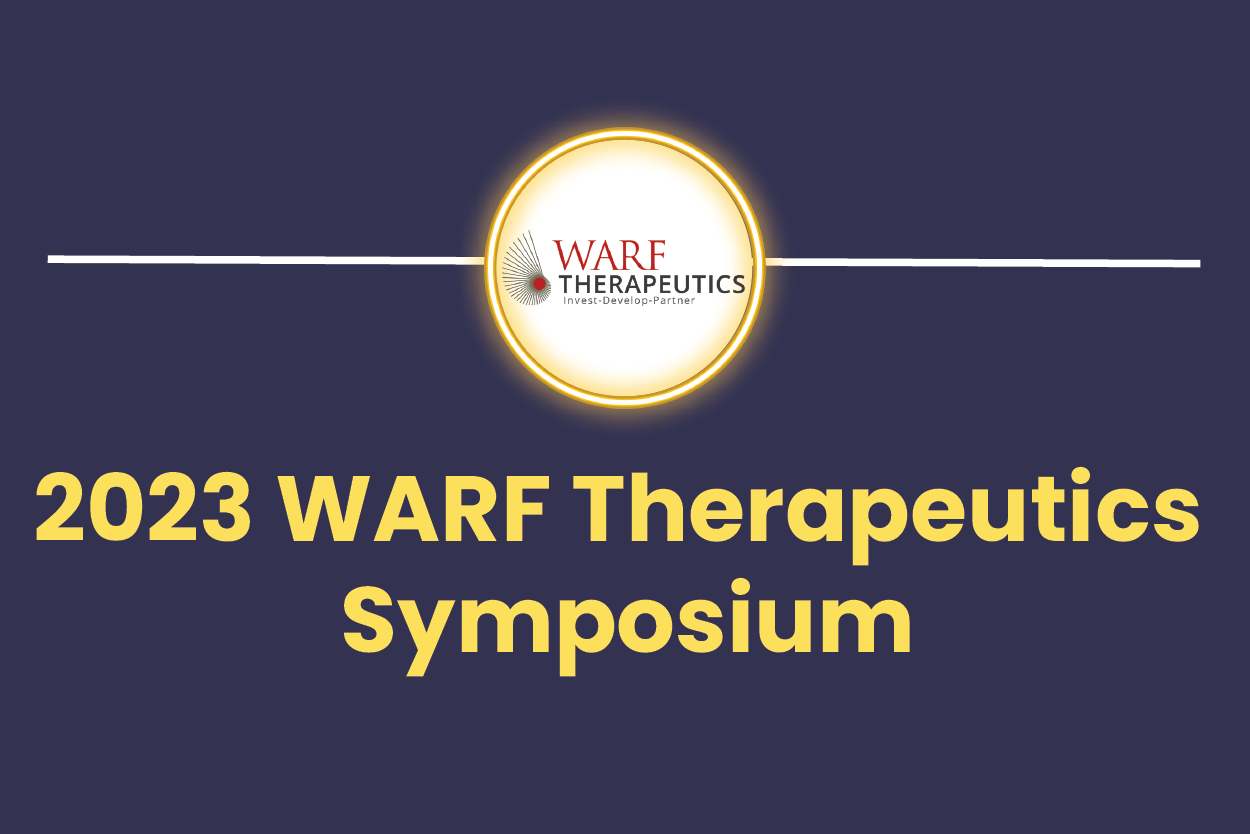 April 19 @ 3:30 pm

-

6:15 pm
Join WARF Therapeutics, the UW-Madison Department of Chemistry and the UW-Madison Synthesis and Catalysis Center for the 2023 WARF Therapeutics Symposium.
3:30-4:15 p.m.
Student Presentations
Ben Chi, Weix Group
Environmentally Friendly Nickel-Catalyzed Reductive Difluoromethylation of Aryl Bromides
Emily Schroeder, Schomaker Group
Expanding the Scope of Silver-BOX Catalyzed Enantioselective C-H Amination via Nitrene Transfer
Tony Meza, Buller Group
Biocatalytic Assembly of ­β-hydroxy-α-amino Amino Acids With Stereoselective C-C Bond Forming Reactions
4:20-5 p.m.
Catalysis at the Intersection of Medicinal and Process Chemistry – Craig Ruble, Elli Lilly & Company
This talk will describe the role of the SynTech team within Discovery Chemistry at Eli Lilly and Company with a focus on catalysis and reaction screening capabilities. The role of the group will be highlighted by two different short vignettes. The first will describe the large scale preparation of a small, chiral diamine reagent, while the second will showcase work done in the group to reduce the need for carbon monoxide use in discovery laboratories.
5:15-6:15 p.m.
New Ni-Catalyzed Cross-Electrophile Coupling Reactions – Sarah Reisman, Caltech
Transition metal-catalyzed reactions represent powerful tactics for carbon-carbon bond formation that have revolutionized the synthesis of natural products and medicinal chemistry leads. As an outgrowth of our natural product synthesis efforts, we have an active program in the development of new nickel-catalyzed enantioselective cross-electrophile coupling reactions, which have emerged as strategic methods to form C(sp3)–C(sp2) and C(sp3)–C(sp3) bonds. This seminar will discuss our recent progress, featuring our work in Ni-catalysis and emerging applications of Ni-catalyzed reactions in natural product synthesis.
Related Events