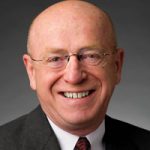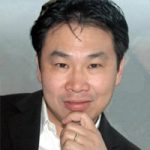 One of the key reasons Foxconn chose Wisconsin to base its U.S. manufacturing and North American corporate headquarters harkens back to our state's history, tradition and track record of taking great ideas and turning them into innovations that benefit the world.
Neither of us was born in Wisconsin, but we are bonded by the fact that we have each called the state home – Ray since moving here from New York for higher education leadership roles that now include serving as president of the University of Wisconsin System, and Alan after moving to Wisconsin from Hong Kong as a 17-year-old to study chemical engineering at the University of Wisconsin–Madison, which eventually led to his role at Foxconn and his homecoming back to Wisconsin as a global leader in business development.
Now, as Foxconn develops an advanced manufacturing facility and science and technology park in southeastern Wisconsin, we are working together to move the state forward. Recognized as one of the finest public higher education networks in the world, the University of Wisconsin System offers 13 comprehensive campuses; the innovative thinking, research and intellectual firepower of nearly 39,000 faculty and staff; and the curiosity of more than 170,000 students. These campuses — along with the state's technical and independent colleges — create an environment that intertwines ideas, spirit and a sense of community.
Distinctively, the UW System is built upon the Wisconsin Idea, the notion that the university must identify the needs of individuals, communities and businesses and help them find solutions to meet their most pressing needs. It dates back to the late 1800s and today the Wisconsin Idea continues to connect what we learn from basic research to real-world applications.
Like the principle behind the Wisconsin Idea, Foxconn has a keen interest in meeting people's needs. Foxconn chose Wisconsin to tap into its research capabilities and talented people. Foxconn's new Wisconn Valley Science and Technology Park, which will create 13,000 high-value jobs, will become the catalyst for many thousands of additional related jobs created as part of the extensive supply chain that will support this project.
In fact, Foxconn is coming here to participate in and contribute to the Wisconsin Idea. It is here to build what it calls an Artificial Intelligence (AI), high-resolution (8K) + wireless technology (5G) ecosystem that will assist advanced manufacturing technologies, education, medicine and health care, entertainment, security and smart communities. It will contribute to the continued development of the immense talent available in the Badger State, enabling Wisconsinites to tap into the opportunities that the AI 8K+5G ecosystem presents.
Digital imaging will be the sensing tool for every decision-making device of the future.
Homes, offices, vehicles, manufacturing plants and more will all be interconnected in an AI 8K+5G world. These advanced digital imaging displays will be used in a wide range of products including new applications that exist only in our imaginations today. We know that answers for the next breakthrough in digital imaging and display products could easily come from people who live right here.
For example, the technologies we develop together will improve lives across Wisconsin and around the world. New AI 8K+5G technologies will allow us to do microsurgeries remotely and enable connected and autonomous vehicles with the connectivity, AI and sensing technologies that they would need. Figuring out how to do that more efficiently, effectively and economically requires the creativity of the university, as well as a business mind, and of course the Midwestern "can-do" attitude.
To pursue this vision and to tap into Wisconsin's innovative nature, Foxconn has launched an initiative called Smart Cities—Smart Futures. The competition invites current students, staff and faculty of the University of Wisconsin campuses, Wisconsin Technical College System and Wisconsin Association of Independent Colleges and Universities to submit ideas for smart cities and systems. Categories include ideas that optimize our resources and strengths; improve our quality of life, performance and collaboration; enhance a sustainable economy and environment; and advance smart manufacturing, services and infrastructure.
Our universities have researchers who understand the technology and the tools to advance it, and students who can envision new applications. We also have the Wisconsin Alumni Research Foundation (WARF), along with WiSys Technology Foundation and UW-Milwaukee Research Foundation, to help patent and license great inventions. WARF, for instance, has a nearly 100-year history doing this for university innovators and is recognized internationally as the premier research foundation helping to bring innovative ideas to life.
Leadership in technology innovation can help transform Wisconsin into a high-tech hub to complement our agricultural strength. Our farmers will be able to sit someplace else and manage other aspects of their business while their cows are being milked automatically and receive a complete report on each of their cattle. Nowadays, with embedded technology, you can know more about 10,000 cows on a farm than the 30 cows Ray had growing up.
This partnership between our universities and Foxconn can be the catalyst for Wisconsin to become a global technology hub. It's a partnership that will enable talent, technology, investment and smart communities. It has the potential to affect us all, and help bring new opportunities for our sons and daughters to thrive and succeed in a smart world, in smart cities and smart futures. On, Wisconsin!
Ray Cross is President of the University of Wisconsin System. Alan Yeung is Director of Strategic Initiatives for Foxconn. This commentary is part of a series of articles organized by the Wisconsin Alumni Research Foundation (WARF). For over 90 years WARF has promoted a cycle of innovation through advancement of University research discoveries to the market and reinvestment in research at UW-Madison. Comments on this piece are encouraged at [email protected]. See warf.org or WARF's Cycle of Innovation for more details on WARF.
---
SHARE YOUR VISION OF OUR SMART FUTURE
Students, faculty and staff from Wisconsin's institutions of higher education are invited to compete for up to $1 million in prizes through Smart Cities—Smart Futures!
Foxconn launched the competition in partnership with UW System, the Wisconsin Association of Independent Colleges and Universities and the Wisconsin Technical College System to spark innovation and acknowledge Wisconsinites for their innovative ideas, concepts and solutions for the smart cities of the future.
"We encourage everyone who is eligible to take part, submit ideas and potentially see them come to life," says Alan Yeung. "Whether you're a liberal arts major or a math major, there's a wide-open field for fresh ideas and unconventional thinking."
Round one is open Oct. 1 to Oct. 31.
---