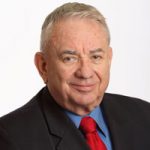 We first met two decades ago – a Republican governor from the small town of Elroy, Wisconsin, and a Democrat University of Wisconsin-Madison professor of biochemistry from New York.
It might have first appeared we had little in common, but we bonded over the Wisconsin Idea – the belief that the wealth of knowledge and research at the University of Wisconsin should be utilized to improve people's lives across the state.
Now we're joining together again to support a new Wisconsin Idea, one that builds on our state's great history while addressing specific 21st century challenges.
Wisconsin is where the concepts of unemployment and workers compensation were first developed, along with Medicaid and social security. It's where scientists discovered that vitamin D foods cure rickets and that warfarin prevents blood clotting. Campus research developed into constructive public policy and beneficial products – cooperation in the name of progress.
Twenty years ago, after an introduction by then-Chancellor John Wiley, we worked together to address a lack of faculty and lab space in the biosciences at UW-Madison. The result – with abundant help from many colleagues in both the political and academic arenas – was the $317 million BioStar Initiative, which included an addition to the Biotechnology Center as well as renovations and additional buildings for biology-related departments.
It was great for the university, and great for the state of Wisconsin.
Two decades on, however, we look around our state and find ourselves at a crossroads. Wisconsin's population is growing older. Enrollment in the UW System campuses is declining. New jobs demand technology skills many of our people don't have.
There is a recognition of the problem – but little cohesion in finding solutions.
We bring both a political and academic perspective to this challenge, and have concluded that Wisconsin has slipped into a micromanagement mindset that undermines our strengths.
We need to think big, and have the courage to live up to our potential.
Today's new Wisconsin Idea is all about how we can position our state to once again be a leader – in economic development, in innovation, in protecting our environment, and in graduating students who can make it happen.
We must also recognize that we all own this challenge. Let's consider some components of the new Wisconsin Idea. The new Wisconsin Idea must begin by reexamining how we engage with each other – our universities with industry and industry with our universities. We must meet and talk and plan to address each other's needs. Addressing an aging workforce as well as graduates leaving our state requires collaborative conversations that generate joint solutions. We should jointly discuss if we are matching resources to address employment needs and business growth while also sustaining the exceptional research and educational environment our universities are known worldwide for producing.
Not unlike the Wisconsin Idea, the means, frequency and quality of our engagement and joint solution building must be reexamined and retooled for the next generation of mutual success.
We have areas of tremendous expertise and excellence. Several of our four-year universities should be turned into specialized centers of excellence for Wisconsin. UW-River Falls for agriculture, for example, UW-Stevens Point for natural resources, and UW-LaCrosse for health sciences. If we put in the resources, they could become specialty schools for the nation.
The future of education is virtual. In order to make education accessible, we need our universities to develop into a whole new integrated system, using correspondence courses, video and telecommunications to create online courses and instantaneous discussions with professors that can reach everyone in the state and beyond. At the same time we should not underestimate the importance of the physical interactions and socialization that our children receive in schools. If we want to raise children who can engage each other in civil discussions of opposing opinions rather than bloodshed, we must nourish the rich discourse that takes place in our classrooms, and help them recognize and avoid the social isolationism inherent in using phones and computers.
There is potential for a powerful alignment between Madison and Milwaukee, combining research prowess and economic power. In the manner of the research triangle in North Carolina, it could attract economic development that would benefit an entire region, as well as the rest of the state.
The Wisconsin Alumni Research Foundation (WARF), which patents, licenses and commercializes innovations from our university inventors, should draw on its expertise and share its knowledge in entrepreneurialism and how it positively affects economic development.
We need to make innovation a priority. The scientist's job is to winnow and sift, without any trepidation, revealing scientific truths and teasing the secrets out of nature. In biology, for example, we are thinking boldly by trying to develop a method that will tell us which protein has had its three dimensional structure changed when a cell becomes cancerous or is treated with a drug. That has never been achieved before, and would allow labs all over the world to make important new discoveries and hasten drug discovery for disease treatments and cures.
Finally, we need to make sure everyone knows what happens when Wisconsin thinks big. We propose having a series of economic summits around the state, to generate enthusiasm and excitement about the work coming out of our universities. We envision people standing and cheering. Our scientists and innovators can be the heroes, and walk their constituents around their labs, to build excitement about what they are doing. It would be a tremendous opportunity to reinforce the new Wisconsin Idea, from Platteville to Superior.
We know this can work in Wisconsin because it has worked in Wisconsin. The opportunity is there, we need only embrace it. Now there's an idea.
Tommy G. Thompson's long list of accomplishments as governor included the construction of $2 billion worth of buildings across the UW System. Michael Sussman, UW professor of biochemistry, helped launch a successful technology startup company and regularly addresses groups on the importance of university outreach across the state. This commentary is part of a series of articles organized by the Wisconsin Alumni Research Foundation (WARF). For over 90 years WARF has promoted a cycle of innovation through advancement of University research discoveries to the market and reinvestment in research at UW-Madison.
---