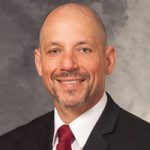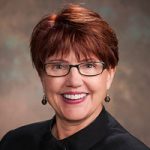 As doctors and leaders of health care systems, we are in business for only one reason — the patients and communities we serve.
The Wisconsin Idea to us is the conviction that science, discovery and innovation can improve our lives individually and collectively as a community. It's about combining exceptional patient care with innovative technologies, and encouraging people and organizations to think broadly about where they can collaborate to improve the state of Wisconsin as a whole.
Community benefit can come in multiple ways. It could be coming together to understand and address the social determinants of health, access to care for the people of Wisconsin, or general health needs of the broader population in areas like opioid abuse, obesity or diabetes. Success can only be measured by whether we've moved the bar on safety, quality, cure rates and patient experience.
Competition can push us to work harder and innovate faster, but in health care, collaboration is a critical component of discovery and advancing innovation.
We can't always work in silos because so much of scientific discovery is predicated on sharing ideas and best practices. Marshfield Clinic and UW Health offer a modern example of how to come together for the good of the state. While we each have our own insurance company, hospitals and comprehensive medical group, we are partners in many ways. Marshfield provides an academic campus to UW-Madison in the northern part of the state, for example. We also look for areas to collaborate clinically.
Our relationship started 90 years ago, fueled by the Wisconsin Idea of people joining together to solve problems. Since 1927, Marshfield has been training UW medical students, starting with a practical experience program and expanding over the years to include residents in internal medicine, surgery, pediatrics and other areas.
Research is also an important part of our collaboration. We have jointly received a $5 million precision medicine grant to explore ways to personalize health care for individuals based on genome research and therapy.
This approach brings digital health care together with cutting-edge research around the genome to better understand the individual patient and how to tailor care to that patient's needs.
To us, innovation is also about translating critical research from the university and Marshfield's research facilities with products and processes that lead to better patient care. UW Health has the know-how and the regulatory and compliance infrastructure to help create that connection. Marshfield Clinic has the educational programming, research capabilities and array of specialists to provide fertile soil for innovation.
We believe the purpose of innovation is ultimately all about creating the best care and care environment for patients. Some of the innovations we've collectively been focused on involve harnessing information technology to reduce the burden on medical providers and make care more seamless. We're pursuing diagnostic tests that are more cost effective and accurate for patients. And we are working on innovations to deliver care when, where and how patients want it.
All of our efforts ultimately come back to a simple goal – serving our patients and their families.
Innovation and collaboration are crucial, but above all, the Wisconsin Idea is about optimism. Research and education can improve and transform our lives, and the commitment to this idea lives in the hearts and minds of the people of Wisconsin.
Dr. Alan Kaplan is CEO of UW Health with headquarters in Madison, Wisconsin. Dr. Susan Turney is CEO of Marshfield Clinic Health System headquartered in Marshfield, Wisconsin. This commentary is part of a series of articles organized by the Wisconsin Alumni Research Foundation (WARF). For over 90 years WARF has promoted a cycle of innovation through advancement of University research discoveries to the market and reinvestment in research at UW-Madison. Comments on this piece are encouraged at [email protected]. See warf.org or WARF's Cycle of Innovation for more details on WARF.
---