Ruben Anthony
Ruben Anthony has been the president and CEO of the Urban League of Greater Madison since March of 2015. In the time he has been with the Urban League of Greater Madison, they have increased their job placements by 39% and have made over 1,400 placements to date.
Over the past 30 years Ruben has been a senior manager in the public, private and nonprofit sectors. He is a subject matter expert (SME) in developing job placement strategies and in minority business development. The majority (19 years) of his career has been as a manager with the Wisconsin Department of Transportation where he started as a first line supervisor and eventually became the deputy secretary and the chief operations officer from 2003 to 2010. As the deputy secretary he managed 3,600 FTEs and an annual budget of $3.25 billion. He was also responsible for managing the day to day operations of the agency and overseeing the programming of all areas. In 2017, he was awarded the Golden Champion Award by the National Association of Minority Contractors – Wisconsin Chapter, for leadership in minority business development in the Wisconsin Construction Industry. Ruben holds a Ph.D. in urban studies from UW-Milwaukee.
---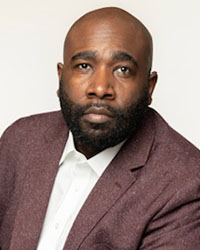 Anthony Cooper
Anthony Cooper, CEO & founder, grew up in the Chicago area. His mom moved him and his sister to Madison when Coop was 14 years old. She was looking for something different, something new, that would give her children a better chance than Chicago. Coop was working in the community before his incarceration. He never wanted to be a burden to his mom so at around age 8, he worked around the apartment to help keep it clean. At age 13 he provided for himself. The poor choices began when he didn't have a high school diploma, was a teen father, and knew that he had an entrepreneurial spirit. So he decided to do something more lucrative…sell drugs.
He was incarcerated at Dane County Jail, bailed out, and then enrolled in CIP (Boot Camp) since this was a way to shorten his sentence, which was four years plus 10 years running concurrently. In order to get into Boot Camp, he had to admit he was a user, even though he wasn't. Boot Camp was to last six months but he got out in seven or eight months because it was very structured, had high accountability, rational thinking programming and criminal thinking classes. It did have a high school, so he graduated from Omega with a HSED.
Coop's past has informed his very practical view of the present and his vision for the future. He sees a future where he can be a catalyst for change in his community by defusing situations; building bridges between different people, groups and entities; and helping community members where there was no help for him and his family when they came to Madison to escape the streets of Chicago. He works tirelessly to make the streets of Madison a safe place for all men, women and children.
---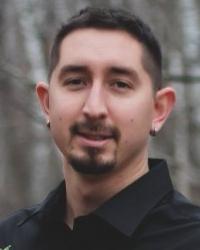 Dylan Bizhikiins Jennings
Dylan Bizhikiins Jennings is a member of the marten clan. He graduated from UW-Madison with degrees in anthropology, archaeology, environmental studies and American Indian Studies. Dylan completed his master's degree from the UW-Madison Nelson Institute. He served two consecutive terms as an elected Tribal Council Member for the Bad River Tribe. He served as the director of public information for the Great Lakes Indian Fish & Wildlife Commission, which required him to be fluent in tribal/environmental news and issues. He was also a writer, photographer and editor for the Mazina'igan newspaper.
Dylan presents at many public engagements and schools throughout the Midwest on topics including: traditional subsistence, sovereignty, tribal environmental perspective, cultural immersion, Ojibwemowin, Tribal Historic Preservation, food sovereignty, Ojibwe curriculum and cultural identity. He recently served as an appointed member of the Wisconsin Governor's Task Force on Climate Change. Currently Dylan resides in Odanah, Wisconsin, with his family and is a UW-Madison HEAL Doctoral Fellow. He serves as a professor at Northland College in the American Indian Studies and Environmental Studies departments where he teaches classes such as Introduction to Ojibwe language & culture and American Environmental History. Dylan has been a recent recipient of the National Center for American Indian Enterprise Development "40 under 40" award and a recipient of the UW-Madison Nelson Institute Rising Star Alumni award.
---
Annie Jones
Annie Jones, Ph.D., and enrolled member of the Menominee Nation, is a professor, organization development and Tribal Nations specialist with UW-Madison's Division of Extension. She is also affiliate faculty with the departments of American Indian Studies and Community and Environmental Sociology. Annie has worked with Extension for nearly 25 years serving in a variety of capacities including associate dean, special assistant to the dean for strategic directions and as a community development educator based in Kenosha County. Annie's areas of research include indigenous methodologies like the use of the Native American medicine wheel and cultural teachings to enhance planning and evaluation. Annie specializes in participatory and community-based action research and co-leads UW-Madison's Native Nations UW effort along with Aaron Bird Bear and Omar Poler.
Annie holds a Ph.D. in human and organizational systems, a master of arts in human development and a graduate certificate in dialogue, deliberation and public engagement from Fielding Graduate University; a master of science in curriculum and instruction-technology enhanced education from UW-Whitewater; and a bachelor of arts in geography and social science with an emphasis in history from Carthage College.
---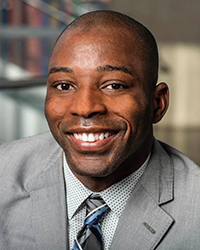 Ousmane Kabré
Ousmane Kabré graduated from UW-Madison with bachelor's and master's degrees in accounting. After graduation, Ousmane joined EY (formerly called Ernst & Young) at the Milwaukee Office and served three years in the Assurance Services.
At EY, Ousmane primarily specialized in manufacturing, retail and software companies. Ousmane also received his certified public accountancy (CPA) license while working at EY. Prior to joining EY, Ousmane interned at American Family Insurance for two years as a budget & financial analyst while maintaining a leadership position in the student government as the Wisconsin School of Business representative.
Ousmane is the founder of Leading Change Africa, an organization that is transforming young Africans into leaders and leaders into agents of change. Ousmane also has skills in computer science and is the founder & CEO of Yam Education Inc, a course content platform that allows instructors to launch, market and sell online courses on their preferred topics.
---
Loretta Livingston
Loretta Livingston is a tribal member from the Bad River Band of Chippewa in Odanah, Wisconsin. She has been the program coordinator of the Tribe's Food Sovereignty Program for the past five years. Prior to that time she was a volunteer in the Food Sovereignty Program for about four years. She served on the Food Sovereignty Committee, which was active for a few years and made up of community members with interests relating to food sovereignty: fishing, hunting, gardening, harvesting wild plants and medicines and so on.
Loretta was an older returning student; she graduated from Northland College in Ashland and received a law degree at the UW-Madison Law School. She has practiced exclusively in Tribal Court for approximately 20 years. Loretta is an amateur gardener with interest in teaching tribal members how to grow their own food; how to harvest and process/preserve the food they grow; and how to harvest and prepare wild foods, plants and medicines. Her goal is to reconnect tribal members with their environment and with their innate knowledge of plants, animals, medicines and seasons; to share the skills and experience within the community. For her, an important part of that same goal is to have tribal members see growing their own food as a way of life; to make it their own personal philosophy despite the challenges presented by the modern world.
---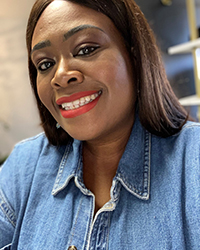 Sabrina Madison
Sabrina "Heymiss Progress" Madison is an award-winning entrepreneur and founder & CEO of the Progress Center for Black Women. She is known as an inspirational leader and serial connector who brings people together to drive long-lasting positive change. The Progress Center for Black Women brings the brilliance of her work together under one roof. Sabrina's vision for the Progress Center for Black Women is to create a Madison community where Black women proliferate as powerful CEOs, owners of local businesses and leaders in their own right.
Under the Heymiss Progress brand, she's created the annual Black Women's Leadership Conference, the Conversation Mixtape, the Black Business Expo and a Black Excellence Youth Conference. A few of Sabrina's current commitments include chairing the city of Madison's Economic Development Committee, chairing the Mayor's Taskforce for a Guaranteed Income and serving on the Overture Center Foundation Board of Directors.
Among many honors and awards, Sabrina has been recognized by Essence as one of 100 Woke Black Women, the recipient of the Best of Madison Business | Brian Howell Excellence in Innovation Award, recognized by In Business Magazine as one of the most influential people in Greater Madison and the recipient of the Community Impact Award from the Madison Alumnae Chapter, Delta Sigma Theta Sorority, Inc. Among the many hats Sabrina wears, including the award-winning slam poet, she's most proud of being SaVance's mother.
---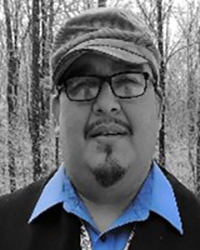 Anahkwet (Guy Reiter)
Anahkwet (Guy Reiter) is a traditional Menominee who resides on the Menominee Reservation. He's the executive director of a Menominee Indian community organization called Menikanaehkem. He's also a community organizer, activist, author, amateur archaeologist and lecturer.
Anahkwet has organized a lot of events that have uplifted the human condition and demonstrated how enriching the Menominee culture is. He's lectured at universities on the connection Menominee Indians have to the Menominee River. He's also written articles for Environmental Health News and others. When Anahkwet isn't working you'll find him enjoying time with his partner and their children. Anahkwet is an advocate for indigenous people everywhere.