August Ball
August M. Ball is the founder of Cream City Conservation. Her two-prong social enterprise helps organizations institute strategies that attract and retain top talent from diverse candidate pools, making their workforce stronger, smarter and their programs more sustainable and relevant. Simultaneously, Cream City Conservation Corps cultivates the next generation of land stewards by engaging traditionally underrepresented youth in environmental career pathways.
With over 15 years of program management and design experience, August has connected thousands of youth and young adults to hands-on service to public lands, outdoor recreation and first-time employment experiences.
---
Joe Baz
Joe Baz comes to gener8tor after previously serving as the chief technology officer at an energy-efficiency startup. He has supported numerous startups across Wisconsin and is passionate about innovation, entrepreneurship and social impact. He loves helping founders formulate their businesses, develop their products and make a positive impact in their local and global communities.
Joe has a background in software development, product design, anthropology and Chinese language and a bachelor's degree from Lawrence University in Appleton, Wis. When he's not working with startups, he is kept busy by his two corgis.
---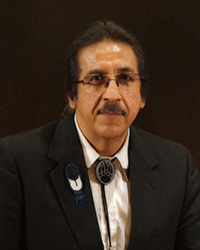 Gary Besaw
Gary Besaw (Menominee, Bear Clan) is director of the Menominee Tribal Department of Agriculture and Food Systems and the Menominee Tribal Food Distribution Department.
He has served 15 years on the Menominee Tribal Legislature, twice as tribal chairman and also as vice chairman and secretary. He has worked serving Native American education as superintendent, administrator, vice principal, curriculum coordinator, instructor and as a college dean of student services. He holds a master's degree in education administration from UW-Madison and a bachelor's degree in K-12 art education from UW-Stout.
Gary's journey has led him to recognize the need to re-establish culturally informed, sustainable, indigenous foods system to improve tribal member health and the environment and revitalize a once-robust local and intertribal green economy.
---
David Bornstein
David Bornstein is the co-founder of the Solutions Journalism Network, which is integrating solutions journalism — rigorous reporting about responses to problems — into mainstream news. He co-writes the "Fixes" column in The New York Times and is the author of How to Change the World: Social Entrepreneurs and the Power of New Ideas, The Price of a Dream: The Story of the Grameen Bank, and Social Entrepreneurship: What Everyone Needs to Know.
---
Dan Brosman
Dan Brosman is the associate director at the Wisconsin Small Business Development Center at UW Oshkosh and the executive director of the Alta Resources Center for Entrepreneurship and Innovation (CEI). Dan provides support to entrepreneurs and small business owners throughout northeast Wisconsin. As the ED of CEI at UW Oshkosh, Dan has been integral in the development of dozens of student ventures through the award-winning startup programming and education offered by the CEI.
Prior to his current role, Dan co-founded technology startups that operated in the EdTech and InsurTech industries. Dan has a BBA from UW Oshkosh and is also pursuing his MBA from UW Oshkosh.
---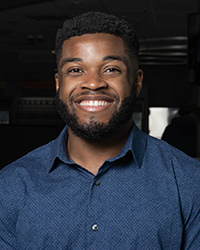 Mfoniso Ekong
Mfoniso Ekong comes to gener8tor with a background in research and community engagement. Prior, he worked as a clinical researcher and in a myriad of other roles in the medical field. Mfoniso also completed a service year with AmeriCorps where he worked collaboratively with local corporations, academic institutions and nonprofits to provide STEM learning to several hundred K-12 students in various programs that he developed for underserved and underrepresented communities. This work helped to foster his passion for entrepreneurship with a focus on social impact.
A native of Illinois, Mfoniso graduated with a bachelor's degree in health science and chemistry from Benedictine University. He moved to Milwaukee in 2016.
---
Mark Gesner
Mark Gesner, Ph.D., serves as the executive director of the Hub for Innovation and Community Engaged Learning at Cardinal Stritch University. He is the co-founder of Mission Fuel, a social enterprise program that incorporates a business accelerator model designed for nonprofit leaders. Mark teaches courses and leads programs about entrepreneurship, civic engagement, leadership and management across cultures. He hosts the Mission Driven Leaders Speaker Series, serves as a consultant for the Project Pitch It TV Show featuring Wisconsin entrepreneurs and is a former nonprofit executive on the local and national levels. Mark recently co-authored the book, Your Life is Your Message: Discovering the Core of Transformational Leadership.
---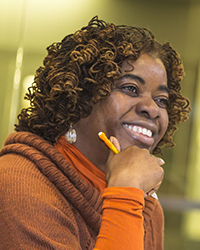 Roxie Hentz
Roxie Hentz, Ph.D., serves as the founding executive director of CEOs of Tomorrow, an organization that offers engaging and hands-on social entrepreneurship education workshops and courses for young innovators and problem solvers who are inspired to shape and influence their world.
Roxie has over 25 years of experience in the education field, including service as a state education consultant, culturally responsive teacher leader, district-wide teacher mentor, university teacher-in-residence, adjunct professor and classroom teacher. For 17 years, she served as the founding executive director of a 501(c)(3) nonprofit organization offering empowering youth programs including financial literacy, job-readiness skills and entrepreneurship.
---
Kaye Hartmann
Kaye Hartmann serves as the vice president of planning & resource development at UMOS Inc. Kaye oversees the agency's strategic planning and quality assurance, researches and evaluates funding opportunities and develops resources for all UMOS Inc. program areas, including workforce development, social services, education and housing. She was promoted to this position after spending two years as planning & resource development director and nearly four years as workforce development director for the agency, one of Wisconsin's largest nonprofits offering comprehensive employer, job placement, education and training services for over 5,000 job seekers and businesses annually.
---
Jeff Jones
Jeff Jones is a founder at Basil Data. After almost a decade of performing statistical analysis as a reliability engineer, Jeff searched for a more purposeful use of his skills in understanding and communicating data. Jeff spent nearly two years offering pro-bono data expertise to local nonprofits while going back to school to study development economics. In 2018, Jeff left his engineering career and founded Basil Data to support early-stage organizations and enhance their impact using honest and thoughtful data.
In his own words, Jeff is a statistics nerd and impact data enthusiast. He is constantly curious and happy to chat about the future of social, environmental and economic sustainability.
---
Luke Kempen
Luke Kempen is the director of the Wisconsin Small Business Development Center at UW-Eau Claire. His work experience prior to joining the SBDC includes a position in the audit division of a large international public accounting firm in Milwaukee as well as serving in senior leadership roles in some fast growing private companies in Eau Claire.
In 2002, Luke started a business, grew it rapidly and sold the business in 2008. Luke began doing business consulting and served as a financial consultant to several companies in northwest Wisconsin. Luke joined the SBDC in 2013 and consults with clients on business startup and purchase, business expansion and capital financing issues. A certified public accountant, Luke holds a BBA in accounting from UW-Eau Claire and is a graduate of the Executive Leadership Development Program at UW-Madison. Luke was the recipient of the 2015 "Wisconsin SBDC Network State Star Award" and the SBDC at UW Eau Claire received the 2016 "Wisconsin SBDC Network Center of the Year Award."
---
Krista Knigge
Krista Knigge serves as the administrator of the Division of Agricultural Development at the Department of Agriculture, Trade and Consumer Protection where she guides the marketing of our state's agricultural products locally, regionally and internationally. She also directs the farm and business development services available through the division.
Previously, Krista was a financial business consultant and assistant director at Northwestern Mutual where she created strategic marketing and communication plans. She also led marketing and communications planning for agricultural companies including Pfizer (Zoetis), Accelerated Genetics, U.S. Wheat Associates, Grain Systems, Hy-Line International, Alpharma and Fort Dodge animal health while working at Charleston Orwig. Krista grew up on an Omro, Wisconsin, dairy farm – the first farm in the United States to install robotic milkers.
---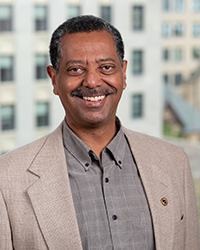 Seyoum Mengesha
Seyoum Mengesha is the minority business development director with the Business and Community Development Division at the Wisconsin Economic Development Corporation (WEDC, formerly Wisconsin Department of Commerce). He has over 20 years of economic development experience.
In his current position, Seyoum is responsible for mobilizing a range of state and other resources to deliver solutions to partner organizations that support minority business development in Wisconsin. He was instrumental in supporting the four main minority Chambers of Commerce in establishing and/or growing their revolving loan funds to make capital accessible to minority businesses around the state. Seyoum continues to advocate for the collaboration of diverse organizations that serve minority, veterans and LGBT communities and fosters collaboration among public, private and nonprofit entities to build organizational capacities and resource sharing. In addition, he organizes the Governor's Conference on Diverse Development, an annual event filled with speakers, sales meetings, workshops and business expo.
---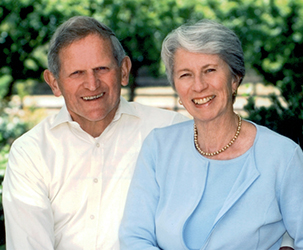 John Morgridge
John Morgridge earned a bachelor's degree from the UW-Madison School of Business and a master's degree in business administration from Stanford University. He was honored in 1991 as a distinguished business alumnus and received an honorary doctorate degree from UW-Madison in 1994. He has served on the School of Business Board of Visitors and as an adviser to the business schools at both UW-Madison and Stanford University, where he has served on the Board of Trustees. He currently serves on the Board of Trustees for the Wisconsin Alumni Research Foundation. In addition, he has received honorary degrees from Lesley College and Northern Illinois University.
---
Tashia Morgridge
Tashia Morgridge earned her bachelor's degree from the UW-Madison School of Education and in 1975, she received a master's degree in education from Lesley College in Massachusetts. She is now retired as a special-education teacher and works as a volunteer teacher for the learning disabled. She serves on several boards, including the School of Education's Board of Visitors, and is a past member of the University of Wisconsin Foundation Board of Directors.
---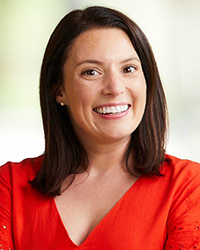 Kelsey Otero
Kelsey Otero is the associate director of social innovation at Marquette University. In this role she provides support and resources to students and community members interested in solving society's most pressing problems with innovative solutions. She also leads Marquette's new innovation space – the 707 Hub – runs business bootcamps and works to build the social innovation ecosystem in Wisconsin. In addition, Kelsey works on economic development in the Near West Side neighborhood, serving as co-chair of the Commercial Corridor Working Team and runs the popular Rev-Up MKE business pitch competition. She is a graduate of the University of Notre Dame and earned her MBA from Marquette University. Kelsey was named to Milwaukee's 40 under 40 list in 2019.
---
Laura Phoenix
Laura Phoenix is the executive director of the Farm Table Foundation, which grows local food culture through education, research and training. She supports the foundation's multidimensional mission and opportunities to create and support local food culture. Whether it's feeding people with food that is a product of regenerative agriculture, or introducing students to the importance of soil health, Farm Table Foundation impacts the health, economy and ecology of our communities in many ways.
Laura's career in nonprofits started in Girl Scouts, in Duluth, in St. Paul and then at Girl Scouts' headquarters in New York City, focusing on Girl Scouts across the globe. She joined Farm Table Foundation in 2017.
---
John Rosenow
John Rosenow is the managing partner in Rosenholm Dairy, a 600-cow dairy farm near Waumandee Wisconsin, with his wife, Nettie. He is also president and co-owner of Cowsmo Inc., a Wisconsin corporation that sells and distributes organic compost and potting soils in 17 states and four foreign countries.
He was formerly the chair of the Council for Rural Initiatives, an organization dedicated to carrying out the findings of the Wisconsin Future of Farming and Rural Life study. The council sponsored statewide conferences on rural labor with an emphasis on immigrants. John is also the co-founder of Puentes/Bridges, a nonprofit that helps dairy farmers understand the culture of their employees from Mexico by traveling to the villages in rural Mexico where their families live. He served on an Immigration Committee sponsored by the Chicago Council on Global Affairs.
---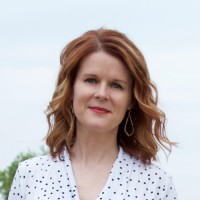 Nicole Sdao
Nicole Sdao grew up in a small town in Wisconsin and went on to get her bacteriology degree from the University of Wisconsin-Madison. She did oncology research and became a published co-author while at UW-Madison. She changed her focus to become a chiropractic physician. She met her husband while at chiropractic school in the Chicagoland area. They started their practice in Freeport, Illinois.
During the last 20 years, the family grew with the addition of three children. The leadership positions grew as well in many nonprofits. She felt a calling to help increase altruism and general kindness in society, through which Altruize was born. She is also a championship bodybuilder. Nicole lives by a favorite quote by Erma Bombeck, "When I stand before God at the end of my life, I would hope that I would not have a single bit of talent left, and could say, 'I used everything you gave me.'"
---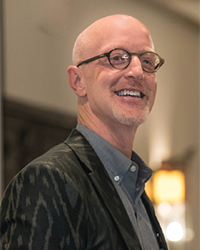 Jeff Snell
Jeff Snell serves as special advisor to the dean & vice provost for lifelong learning at the University of Wisconsin-Madison. His primary focus is value creation for the Division of Continuing Studies, supporting the dean's initiatives to reach nontraditional learner audiences and increase access to higher education using a social enterprise lens. In 2021, this will include a yearlong assignment to reshape the hundreds of noncredit offerings, serving more than 10,000 learners.
Jeff's additional roles at UW include mentoring entrepreneurs in Discovery to Product and designing and teaching social entrepreneurship courses for the School of Human Ecology. His mentored startups have garnered best new business awards by local chambers of commerce, receipt of the Morgridge Force for Positive Change award in Wisconsin, and individual national recognitions, including honors from the Manhattan Institute, selection as a fellow for Ashoka, and receipt of a MacArthur "Genius" Award. Several models are highlighted in his TEDx talks.
---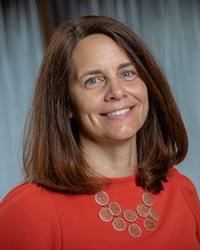 Michelle Somes-Booher
Michelle Somes-Booher is the director of the Wisconsin Small Business Development Center at UW-Madison. The SBDC at UW-Madison provides no-cost consulting and training for entrepreneurs. In addition to her role as director, Michelle also consults with clients. She works primarily with established businesses and has expertise in management and marketing. She works with clients to improve operations, increase sales and incorporate sound financial practices.
Michelle has over 10 years of sales experience and previously owned a small business. She has also taught entrepreneurship and management in higher education. She was the recipient of the 2020 "Wisconsin SBDC Network State Star Award" and the SBDC at UW Madison received the 2018 "Wisconsin SBDC Network Center of the Year Award." Michelle holds a BSBA in management and interpersonal and public communication, as well as a MBA from Central Michigan University.
---
May yer Thao
May yer Thao (pronounced "mine-za") is the assistant deputy director for the Wisconsin Housing and Economic Development Authority (WHEDA). In this leadership role, May yer advances WHEDA's equity, diversity and inclusion and organizational culture strategies to impact the areas of infrastructure, products and services, leadership pipeline development (recruitment/retention) and procurement, utilizing her business development experience and strategic relationships to expand WHEDA's mission in underserved communities.
May yer has extensive experience in economic development and is heavily engaged in local, state and national communities. She most recently served as the executive director of the Hmong Wisconsin Chamber of Commerce (HWCC), a statewide community development financial institution (CDFI). There, May yer led the organization in deploying over $2 million in microloan funds while leveraging over $10 million in community financing to diverse-owned businesses throughout the state.
---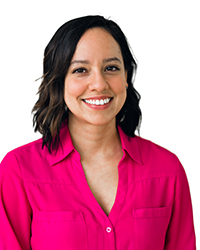 Lauren Usher
Lauren Usher came to gener8tor after a decade of working in research and advocacy for people with developmental disabilities. In this work, she learned how to communicate with a multitude of audiences and how to balance multiple projects at the same time. As managing director of gBETA Social Impact at gener8tor, Lauren thrives on building relationships, problem-solving and doing research on a wide variety of topics.
A native of Miami, Florida, Lauren earned her bachelor's degree in English and psychology at Florida State University and her Ph.D. in developmental psychology from the University of Miami. She moved to Madison, Wis., in 2016 and since then has been proud to be an ecosystem builder, connecting socially conscious startup founders and other changemakers with the resources they need to be successful.