Rachel Armstrong
Growing up in a large family on an old farm in Northern Minnesota, Rachel always wanted to be a farmer, and fondly remembers how her family "set aside hundreds of pounds of potatoes, canned vegetables, and froze fruit for winter." What she didn't appreciate until later in life is that her family preserved food in part because her parents' income fell below the poverty line, and – despite working hard to make a living – relied on public assistance to make ends meet. When leaving home for college, she heeded her mother's advice and avoided agriculture, studying wildlife ecology at UW-Madison instead. For a time she found solace in nature, close enough to her real desire to be a farmer. But then, shortly after graduating, her boyfriend at the time took his own life, "in part out of the isolation of rural life."
Needing to soothe her soul again, Rachel returned to where she belonged and found "a vibrant community of farmers who made a living growing environmentally sustainable food." Her entrepreneurial tendencies were on full display. While working as a farmhand, managing community gardens and helping steer a coalition of farms, she launched a catering business that used local foods and founded a farm-to-chef marketing program that raised $50,000 within one year. At the same time, however, she realized that her community needed legal support and became worried for the future of the sustainable food movement. "If we couldn't answer our most basic legal questions, what kind of foundation were we building our movement upon?" It was this question that she carried with her to law school and that Farm Commons is trying to answer.
---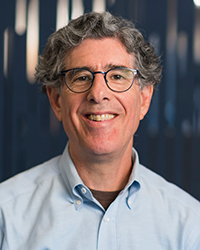 Richard J. Davidson
Richard Davidson is the William James and Vilas Research Professor of Psychology and Psychiatry and Founder & Director of the Center for Healthy Minds at UW-Madison.
He received his doctorate from Harvard University in psychology and has been at Wisconsin since 1984. He has published more than 400 articles, numerous chapters and reviews and edited 14 books. He is the author (with Sharon Begley) of "The Emotional Life of Your Brain" published by Penguin in 2012. He is co-author with Daniel Goleman of "Altered Traits: Science Reveals How Meditation Changes Your Mind, Brain, and Body," published by Penguin Books in 2017.
He is the recipient of numerous awards for his research including the William James Fellow Award from the American Psychological Society. He was the year 2000 recipient of the most distinguished award for science given by the American Psychological Association – the Distinguished Scientific Contribution Award. He was the founding co-editor of the new American Psychological Association journal EMOTION. In 2003 he was elected to the American Academy of Arts and Sciences. He was named one of the 100 most influential people in the world by Time Magazine in 2006. He serves on the Scientific Advisory Board at the Max Planck Institute for Human Cognitive and Brain Sciences from 2011 to 2020 and is a current member of the World Economic Forum's Global Agenda Council on Mental Health. In 2017 he was elected to the National Academy of Medicine and in 2018 appointed to the Governing Board of UNESCO's Mahatma Gandhi Institute of Education for Peace and Sustainable Development (MGIEP).
His research is broadly focused on the neural bases of emotion and emotional style and methods to promote human flourishing including meditation and related contemplative practices.
---
Heidi Dusek
Heidi Dusek has professional experience that transcends education, health, nonprofits, university, business and philanthropy. The connection point is how all of those experiences impact people.
In her current role as Executive Director for the J. J. Keller Foundation, she is immersed in human-centered design work resulting in innovative ways to support nonprofits with back office solutions and flexible funding mechanisms to drive social innovation on deeply complex topics. The J. J. Keller Foundation is focused on supporting the most vulnerable in our community through a broad grant portfolio (about $4M a year) including general operating, pro-active/innovation, capacity building and collaborative funding models.
---
Michelle Devine Giese
Michelle Devine Giese has been on her recovery journey since 1995. In 1996 she joined the staff at STEP Industries. She has held the positions Operations Manager, Human Resource Manager and President.
On January 1, 2018, STEP Industries merged with Mooring Programs, which provides residential treatment to men and women. The merged entity is called Apricity, meaning the warmth of the sun on a cold winter day. Michelle now serves as CEO of Apricity.
Michelle is a 1993 graduate of UW-Stout with a bachelor's degree in business administration. She holds an AODA Certificate from UW-Madison and Fox Valley Technical College and is a licensed substance abuse counselor in training (SACIT). Michelle is vice president of the Wisconsin Association of Sober Housing, an affiliate of the National Association of Recovery Residences. Michelle serves on two ad hoc committees for the State Council on Alcohol and Drug Abuse.
---
Sarah Godlewski
Sarah Godlewski is Wisconsin's thirty-sixth State Treasurer. She took office on January 7, 2019, and serves as the state's chief financial officer. Treasurer Godlewski's bold vision for the office is to foster financial security and sustainability for all Wisconsinites by tackling issues such as retirement and college affordability.
Prior to serving, she co-founded a socially responsible investment firm called MaSa Partners and was also a founding member of WE Capital, which provides financial and human capital to female entrepreneurs. Her work has been internationally recognized for achieving positive impact without sacrificing financial returns. Treasurer Godlewski spent almost a decade at the Pentagon, where she helped save taxpayers tens of millions of dollars. In addition, her work creating a performance-based budgeting process for local government has been featured in Public Manager magazine. The Treasurer is a proponent of financial literacy, and she started supporting such initiatives as an adjunct professor at George Mason University.
The Treasurer is a proud fifth-generation Wisconsinite and Green Bay Packer fan. She lives with her husband Max and their rescue dog, Tanner.
---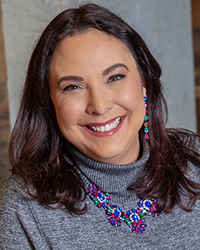 Joy Ippolito
Joy Ippolito is a Social Impact Investment Director for the newly launched American Family Insurance Institute for Corporate and Social Impact. She has more than 18 years of policy, research and graduate teaching experience in urban education, child welfare, juvenile justice, mental health and supporting healthy families and communities. She uses this knowledge to guide the venture capital investments she makes in healthy youth development.
Prior to joining the institute, Joy was a policy executive and the first Anti-Human Trafficking Coordinator for the Wisconsin Department of Children and Families. She was previously a researcher at Chapin Hall at the University of Chicago and taught Human Development for the Urban Education Institute.
She holds a doctorate in human development and master's degree in prevention science and practice from Harvard University, a master's degree in clinical social work from the University of Chicago, and a bachelor's degree in psychology from Loyola University Chicago.
---
Winnie Karanja
Winnie Karanja is the Founder and Executive Director of Maydm, an organization focused on equipping girls and youth of color in grades 6-12 with skill-based training for the technology sector through workshops and summer programs. With a background in education, technology and workforce development, Winnie has worked on national data projects, has led economic development initiatives, and is committed to equipping youth in utilizing and understanding the power of technology to fuel their dreams.
Winnie holds a master's degree in development studies from the London School of Economics and Political Science and a bachelor's degree in education and international politics.
In her free time Winnie enjoys being outside, reading and finding all the best food destinations.
---
Holly Walter Kerby
Holly Walter Kerby is a chemist, playwright, educator and pioneer in the use of narrative to communicate and teach science. She developed the story-form method in her work as the principal investigator of Fusion Science Theater (FST), an NSF-funded, cross-disciplinary organization that creates outreach shows that promote and assess conceptual learning. She co-founded Wisconsin Story Works through the UW-Madison Division of Continuing Studies and has worked with the Alan Alda Center for Communicating Science, Improv Science and numerous NSF-funded Centers for Chemical Innovation. Kerby is faculty emeritus in chemistry and playwriting at Madison College, and was named the 2012 Community College Faculty of the Year by the Association of Community College Trustees. Her plays have been published, podcast and produced Off-Off-Broadway and across the county.
---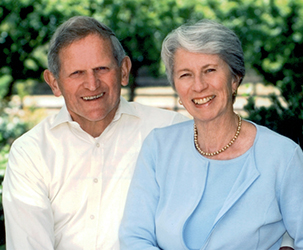 John Morgridge
John Morgridge earned a bachelor's degree from the UW-Madison School of Business and a master's degree in business administration from Stanford University. He was honored in 1991 as a distinguished business alumnus and received an honorary doctorate degree from UW-Madison in 1994. He has served on the School of Business Board of Visitors and as an adviser to the business schools at both UW-Madison and Stanford University, where he has served on the Board of Trustees. He currently serves on the Board of Trustees for the Wisconsin Alumni Research Foundation. In addition, he has received honorary degrees from Lesley College and Northern Illinois University.
---
Tashia Morgridge
Tashia Morgridge earned her bachelor's degree from the UW-Madison School of Education and in 1975, she received a master's degree in education from Lesley College in Massachusetts. She is now retired as a special-education teacher and works as a volunteer teacher for the learning disabled. She serves on several boards, including the School of Education's Board of Visitors, and is a past member of the University of Wisconsin Foundation Board of Directors.
---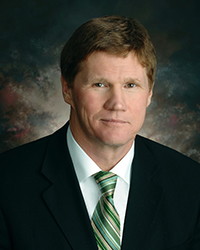 Mark Murphy
Mark Murphy, possessor of extensive experience in professional football and sports administration, is in his 12th year as the Packers' President and CEO.
Under Mark's guidance, the organization continues to rank as one of the NFL's premier franchises, with highly successful operations both on and off the field. On the field, the team has compiled a 115-75-2 overall record (.604), made a team-record eight consecutive playoff trips from 2009 to 2016 and earned a victory in Super Bowl XLV. Off the field, the club continues to perform well in its business efforts, which allows the organization to support football operations. The fan experience at Lambeau Field, a top priority for the organization, continues to be ranked among the best in sports. Additionally, Titletown, the mixed-use development adjacent to Lambeau Field that opened in 2017, has been a great addition to the Green Bay community.
Mark, who holds a law degree and an MBA in finance, brought a unique and highly qualified background to his role as head of one of the NFL's flagship franchises, first drawing from a deep understanding and appreciation of the game that comes from an eight-year playing career with the Washington Redskins. Later, he served a combined 16 years as director of athletics at Colgate University and Northwestern University, and was an assistant executive director of the NFL Players Association and a trial attorney with the U.S. Department of Justice.
At the NFL Level, Mark serves on the Management Council Executive Committee, Competition Committee, Health and Safety Committee and the College Relations Committee.
Mark is directing the Packers' master plan involving Lambeau Field, the Lambeau Field Atrium, the practice facilities and property the organization owns adjacent to the stadium, including Titletown.
Mark and his wife, Laurie, have been involved in the communities in which they've lived, including Mark's involvement with UW-Green Bay's Council of Trustees, Positive Coaching Alliance and Big Brothers Big Sisters and Laurie's establishment of the JAS (Journey to Adult Success) House in downtown Green Bay for teenagers who age out of foster care. Additionally, Mark and Laurie have had the pleasure of serving as foster parents in the community.
Mark and Laurie have four grown children and four grandchildren.
---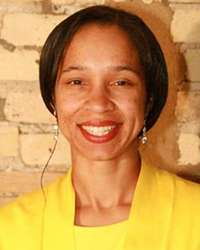 Tia Murray
Tia Murray is a certified Birth Doula, through Doulas of North America International (DONA). She is also a certified lactation counselor, and considers herself a community-based doula. Tia was born and raised in Madison, Wisconsin, and always dreamed of giving back to her community. As a non-traditional student and a single mother, she attended UW-Madison and received her bachelor's degree in community and environmental sociology. In addition to becoming a Fellow in UW's Infant, Early Childhood, and Family Mental Health Graduate Capstone program, she also holds an associate of science degree, as well as an Ethnic Studies Certificate.
Tia has passionately worked with women, children and families in multiple capacities throughout her professional career. Her work has focused heavily on social justice, reproductive justice, access to culturally sensitive maternal and child health care, and the promotion of community-based intervention and prevention programing. Tia has worked diligently with young children with disabilities or developmental challenges, has supervised home visitors, and has worked with women struggling with homelessness, health issues, substance abuse, and mental health challenges.
She strongly believes that it is crucial to meet families where they are at, to be curious and inclusive, and to provide culturally and socially sensitive support services. Tia, a mother of four beautiful children, continues working closely with women and their infants, children and families, to provide early intervention for children in respect to health inequities across the lifespan. In an attempt to meet a need in her community, she co-founded a community-based doula organization in 2014 that provides culturally sensitive, diversity-informed and evidence-based pregnancy, birth, infant and lactation support to mothers and families in South Central Wisconsin – Harambee Village: Pregnancy, Childbirth, and Breastfeeding Care. Tia supports community empowerment by providing information, leadership and advocacy on issues affecting community health and well-being.
Tia's research interests include bringing greater awareness to the root causes of residual impacts of racial inequities in maternal and child health. In particular, black infant mortality is something that she would like to bring more academic attention to. Community-based participatory research is of most interest to her work. She is also interested in furthering research on the benefits of doulas on perinatal health outcomes, particularly in communities of color. She posits that research and interventions need to address the institutionalized forms of racism that perpetuate persistent racial disparities in the U.S. She also feels it imperative to reframe our language and research in respect to racial health disparities, and to critically analyze and address the root causes of racial inequities and injustices using a reproductive justice framework.
---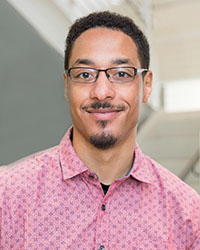 Aaron Olson
Aaron Olson was born in Kikwit, Democratic Republic of Congo, and raised in Madison, Wisconsin. He earned a bachelor's degree in mechanical engineering in 2012, completed his master's degree in engineering mechanics and astronautics in May 2014 and a doctorate in this same field in 2018. During his undergraduate education, he studied abroad at the Institut Supérieur de l'Aéronautique et de l'Espace in Toulouse, France, for a semester, had internships at both NASA Goddard Space Flight Center and NASA Langley Research Center, and was part of the 2011 winning NASA Exploration Habitat competition student team that built an expandable module for NASA'S Deep Space Habitat Prototype. Aaron was the president of the UW-Madison chapter of Students for the Exploration and Development of Space, participated in NASA's Undergraduate Microgravity Research program and was also a crew member of the 110th Mars Desert Research Station Crew. As a graduate student, Aaron was a NASA Space Technology Research Fellow and collaborated with NASA Kennedy Space Center's Swamp Works Lab.
Aaron co-founded NovoMoto LLC with another WEB alum in late 2015. The idea for the company emerged from the Weinert Applied Ventures in Entrepreneurship course at the UW-Madison business school. NovoMoto is a for profit social enterprise that provides clean, renewable and sustainable electricity to communities in the Democratic Republic of Congo (DRC). The company installs solar home systems for off-grid communities and provides pay-as-you-go financing for its customers. The company is currently growing its operations in Kinshasa, DRC. NovoMoto is a Clean Energy Trust portfolio company that won the 2018 Wisconsin Governor's Business Plan Competition, placed third at the 2016 Cleantech University Prize Competition and second at the Business Plan Competition held by the Wisconsin School of Business in 2017.
---
Adam Schrager
Adam Schrager is the Social Impact Storyteller at the newly formed American Family Insurance Institute for Corporate and Social Impact where he features the stories of America's extraordinary and visionary people working to close equity gaps throughout America.
His career as a broadcast journalist at commercial stations in Denver and Wisconsin as well as at Wisconsin Public Television earned him nearly 30 Emmy Awards since the early 1990s. He's written four books and his work has received positive reviews in The Wall Street Journal, The Washington Post and on NPR. His first book, "The Principled Politician," led to Colorado lawmakers naming the state's new Justice Center and a state highway after its subject, former Gov. Ralph Carr.
He's taught reporting and storytelling at Marquette University, the University of Denver and most recently at UW-Madison. He also conducts media training seminars for state lawmakers, startups and nonprofits around the country.
Schrager has an undergraduate degree in American history from the University of Michigan and a graduate degree in broadcast journalism from Northwestern University.
He lives with his wife Cathy, who is a second-grade teacher, and their three kids in Madison, Wisconsin.
---
Tasha Seitz
Tasha Seitz was a founding board member of Impact Engine and joined the team full time in 2014. She has been making and managing technology venture investments for over two decades. Prior to joining Impact Engine, she was a partner with JK&B Capital, a technology venture capital firm based in Chicago with $1.1 billion under management, where she was responsible for identifying, evaluating and making investments in early stage startup software companies. Her post-investment responsibilities included serving on boards of directors, managing growth, coaching and hiring management teams, and managing investments through exit.
In addition, Tasha serves as Adjunct Professor of Social Impact at the Kellogg School of Management and a member of Echoing Green's Investor Advisory Group. She is also a founding partner and board director for the Chicago chapter of Social Venture Partners. Tasha earned a bachelor's degree from Wellesley College and an MBA from Stanford University Graduate School of Business.