A vision for Wisconsin's next century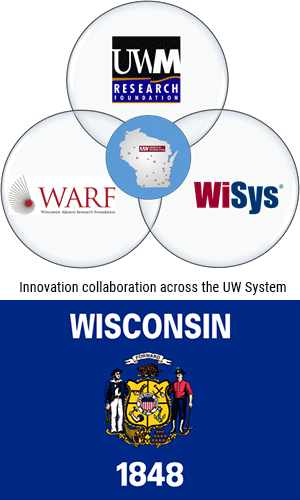 After a recent tour of Wisconsin, the directors of WARF, WiSys and the UW-Milwaukee Research Foundation came together to think seriously and systematically about one question: How can the technology transfer offices of our state's public university system best respond to the most significant challenges that Wisconsin and its citizens will be facing over the coming decades?
Inspired by the university-industry collaborations that turned Wisconsin into the Dairy State in the 20th century and the United Nation's 21st century Millennium Development Goals, the Bicentennial Innovation Challenges will set the stage for Wisconsin's third century.
Over the coming months, the tech transfer offices of the UW System will spearhead an effort to gather feedback from thought leaders, key stakeholders and the general public to help articulate a series of inclusive and ambitious objectives for Wisconsin's innovation ecosystem to achieve by the state's bicentennial in 2048.
How can we achieve a more innovative future for Wisconsin between 2020 and our 2048 bicentennial?
What are the biggest challenges we must overcome to build that future?
Share your ideas by completing the survey found here.
---
Questions?
Please contact [email protected].