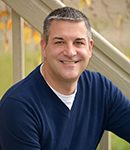 During this time of uncertainty caused by the COVID-19 pandemic, I want to start by wishing you and yours well.
It has been gratifying to see how quickly our researchers and the WARF Accelerator team have adapted during the COVID-19 crisis. WARF Accelerator was proud to dedicate $100,000 to our COVID-19 WARF/UW-Madison challenge, which is intended to speed the development of rapidly deployable concepts that can be commercialized or implemented in 6-12 months to combat the COVID-19 pandemic. We received 34 proposals from departments across campus, ranging from biochemistry to design studies, engineering and statistics.
In addition to directing focused resources to the current crisis, this situation is also a good reminder of the critical importance the university plays in advancing solutions to many of the challenges our world faces today, including climate change, disease and inequality. From these many challenges spring great opportunities to advance the human condition, made possible by our campus innovators who are the very embodiment of the Wisconsin Idea. In that spirit, we held our Accelerator Annual Meeting virtually this year, over several days in April and May. All PIs were first-time participants in an Accelerator event. From improving airport security to tackling chronic disease to supporting Wisconsin's hemp producers, teams received feedback on the technical and commercial aspects of their proposals. I was impressed with the quality of the proposals and encouraged by the level of engagement we had in the virtual review process.
As we close this fiscal year, we celebrate the five licenses we executed, recognize a record number of Accelerator proposals and renew our dedication to de-risking technologies so they can benefit the world sooner.
I hope you can join me in the pride and hope I have found in our collective work.
On, Wisconsin!
— Greg Keenan, [email protected]