Slippery Anti-Fouling Coatings on Flexible Catheters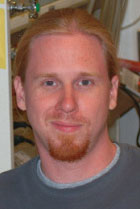 UW–Madison researchers have developed a new approach for fabricating and functionalizing SLIPS on objects of arbitrary shape, size and topology (e.g., inside a hollow tube, etc.). The new SLIPS have greater control over how fluids behave when they come in contact. For example, they can be designed with oil-free regions to immobilize fluid droplets and/or control how they slide across the surface.
The new SLIPS are antifouling to bacteria, fungi and mammalian cells, and may be used for the controlled release of antibiotics and to prevent thick liquids or dirt from building up on a surface. They are fabricated via the infusion of oils into reactive polymer multilayers.
Important Information
Tech Summary
One-Page Tech Summary
If you are interested in this technology or learning more, please contact Michael Carey | 608.960.9867.
View Other WARF Drug Delivery Technologies
If you are interested in learning more about WARF Accelerator technologies, please contact Greg Keenan | 608.960.9849.
Subscribe to quarterly WARF Accelerator technology updates