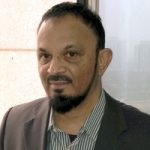 More than a century ago, Wisconsin served as the birthplace for a series of blue chip industrial giants. The likes of Harley-Davidson and Johnson Controls, or engine makers like Fairbanks Morse and Briggs & Stratton, were the bold startups of the day.
We believe that living the Wisconsin Idea is about using our skills at the university as inventors and engineers and in the trades as machinists, electricians and other specialties to revitalize this industrial heritage in a modern context. We believe that to achieve that it is a priority to teach our local children, and to encourage them to pursue science, technology, engineering and mathematics.
Let's work together to develop our students and fortify our companies because the whole world will benefit from the innovations coming out of the University of Wisconsin system of campuses, as well as our technical schools, with the greatest impact felt here in the state.
We share this love of manufacturing and faith in the capabilities of Wisconsin, even though we had very different pathways to this partnership.
Dan was born in, and raised near, Beloit, once home to a great manufacturer of papermaking machines. A core part of his identity was attending local fairs to see once state-of-the-art equipment of a century past and hear his grandparents reminisce about the Midwest at the peak of its industrial might. He dreamed of one day contributing his engineering skills for something productive that will be used by the citizenry of the state, and now that has become his life's work.
Cecil, originally from Sri Lanka, was trained as a mechanical engineer in Russia and as an electrical engineer in Germany. He moved to the United States and eventually settled in Wisconsin because it was home to some of the world's greatest makers of machine tools and other serious, industrial manufacturing products. Cecil and his wife Irina started Velicon in Milwaukee to make high-performance electric motors for testing and other special applications.
We are collaborating to develop and test ideas coming out of the electrical engineering department at UW-Madison, and our project together is a prime example of the Wisconsin Idea in action.
Electric motors are essentially made out of three things: steel, copper wire and magnets. Magnets replaced the old way of making motors because the copper coils and other individual pieces had to be supplied with electricity and would wear out. We are trying to leverage old manufacturing techniques with a high-tech twist to get rid of the need for rare earth magnets that are almost entirely sourced from China and really bad for the environment. We aim to improve the design and performance of electric motors via techniques such as replacing the magnets and using wireless power transfer.
Working with existing companies is one pathway from university research to jobs in the community, and Velicon will now seek out more opportunities for such collaborations.
Another university project to build better electric motors is testing electrostatic force to power them – like what holds your clothes together when you pull them from the dryer – and has been spun into a startup instead.
Most of the funding is from government grants and support from the Wisconsin Alumni Research Foundation (WARF). The Moore Inventor Award offers a nice infusion of cash and validates Wisconsin's creativity.
Compared to 1990, when Velicon just started, Wisconsin today offers a much more positive business landscape for high-tech manufacturing. But it's still hard to get local funding because we have a different culture of money here. Potential investors want to see products going out the door immediately, and brand new technologies may take longer time spans than other business ventures.
A hardware startup is a slow burn by nature, requiring capital expenditures for machines to make physical things. Velicon was able to get around this challenge at the start by securing commitments from suppliers and investing on its own.
Fortunately, success requires a number of factors, and we can find the right people and partners right here in Wisconsin.
And this brings us back to the importance of preparing our next generation of technicians, engineers, scientists and business entrepreneurs. They are across our state. We love to work with students, and we look for people with a good GPA who also worked on a farm or a factory, or made something with their hands as a hobby. They have a deep appreciation for the artistry and the skills that go into hands-on fabrication.
In addition to educating young people we must encourage them to invest their skillsets and entrepreneurial mindsets right here at home. Wisconsin's location is first class. Why go to the coasts with a hardware startup idea when we have everything we need right here? The Midwest has an outstanding manufacturing base, robust customers, and well-trained and educated machinists and other skilled workers. Our investment in their education should be teamed with investment in their ideas for business development. That is the continuum we should adopt if we are to ensure a skilled, entrepreneurial workforce grows in Wisconsin.
The respect we hold for the strength and skills of the industrial heartland may sound somewhat romanticized. Yet heritage is a powerful force, and Wisconsin is well-positioned to create a 21st century version of a manufacturing industry that we can pass on to future generations in our state.
Dan Ludois is an Assistant Professor in the UW-Madison College of Engineering and co-founder of C-Motive Technologies, a Wisconsin-based industry. Cecil Edirisinghe is the co-owner of Velicon, a Milwaukee-based firm that offers advanced electric motor products and worldwide consulting services related to factory automation and machine tool technology. This commentary is part of a series of articles organized by the Wisconsin Alumni Research Foundation (WARF). For over 90 years WARF has promoted a cycle of innovation through advancement of University research discoveries to the market and reinvestment in research at UW-Madison. Comments on this piece are encouraged at [email protected]. See warf.org or WARF's Cycle of Innovation for more details on WARF.
---