CONTACT:
Jeanan Yasiri Moe
Director of Strategic Communications
[email protected]
608.890.1491
MADISON, Wis. – Brains and brawn collide for a special day sure to inspire kids, families and learners of all ages.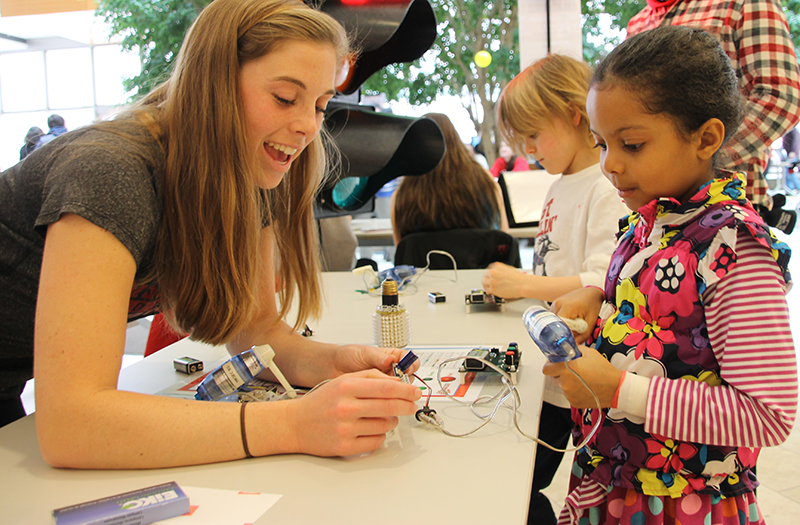 "Badger Athletics: Building Brains Moving Bodies" will be held Saturday, Feb. 4, at the Discovery Building from 10 a.m. to noon. The event is free and open to the public.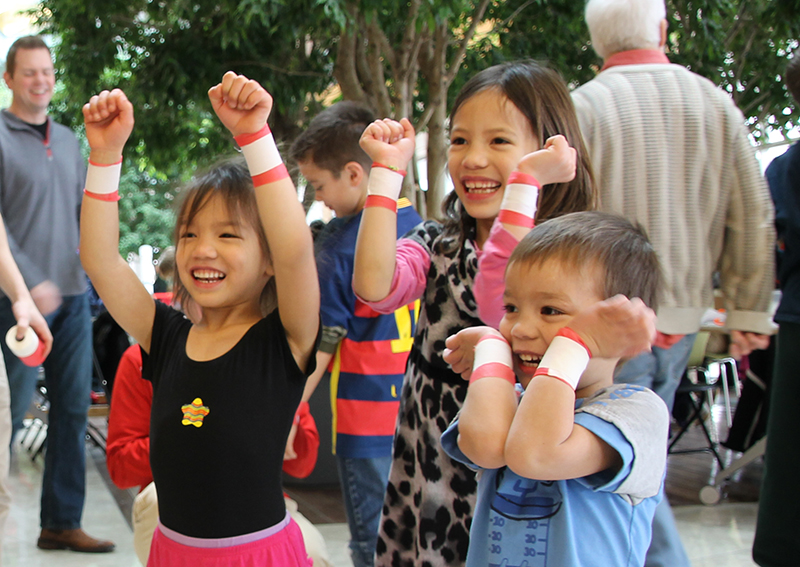 Student-athletes from some of UW–Madison's favorite sports teams will perform experiments and talk about success both on the field and in the classroom.
They will lead participants through dozens of hands-on exploration stations, encouraging kids to test their sports skills, stay safe and nurture an active lifestyle. There will also be an opportunity to meet Bucky Badger.
The event is part of Saturday Science, an ongoing program that helps community members connect with science in a casual atmosphere. The program generally is held on the first Saturday of each month at the Discovery Building, 330 N. Orchard St., Madison. For more information, visit discovery.wisc.edu/saturdayscience.
The next event on March 4 will celebrate famed naturalist Aldo Leopold.
More about Saturday Science
Saturday Science is produced by the Morgridge Institute for Research, UW–Madison and the Wisconsin Alumni Research Foundation (WARF) and sponsored by Neckerman Insurance.
About WARF
The Wisconsin Alumni Research Foundation (WARF) helps steward the cycle of research, discovery, commercialization and investment for the University of Wisconsin–Madison. Founded in 1925 as an independent, nonprofit foundation, WARF manages more than 1,700 patents and an investment portfolio of $2.6 billion as it funds university research, obtains patents for campus discoveries and licenses inventions to industry. For more information, visit warf.org.
###