WARF Therapeutics Drug Hunting Team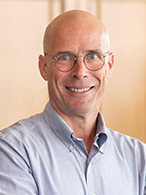 Jon Young, Head of WARF Therapeutics
Jon has over 25 years of medicinal chemistry experience in pharma and biotech, including > 50 publications/patents and eight clinical candidates. He served as a Director at Merck Research Laboratories and Celgene and as Vice President at Regulus Therapeutics. Jon has significant experience in small molecule, PROTAC and RNA drug modalities.
[email protected] | 608.960.9885 | Jon on LinkedIn
---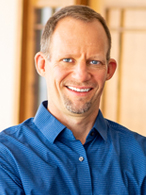 Brian Dyck, Director, Head of Chemistry
Brian brings extensive experience as a supervisor of project teams and external CROs. He has led multiple lead optimization projects simultaneously, with a proven ability to identify high quality compounds for a variety of biological targets. He has delivered multiple clinical and development candidates. He was previously Director of Chemistry at Regulus Therapeutics.
[email protected] | 858.449.1330  |  Brian on LinkedIn
---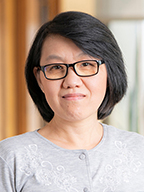 Hongmin Chen, Director, Head of Biology
Hongmin has more than 20 years of pharma and biotech industry experience in drug development of small molecules, biologics and peptides, with hands-on experience driving projects to successful delivery. She has led multiple project teams and managed external collaborations. She previously served as Principal Scientist, Quantitative Bioscience, at Merck Research Laboratories.
[email protected] | 617.842.3150  |  Hongmin on LinkedIn
---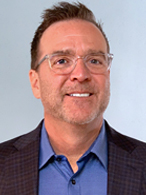 John Nagel
Director, WARF Therapeutics Business Development
[email protected] | 608.960.9848
John on LinkedIn
Rafael Diaz
Licensing Manager
[email protected] | 608.960.9847
Rafael on LinkedIn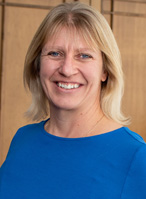 Beth (Werner) Fischer
Director of Intellectual Property, Life Sciences
[email protected] | 608.960.9856
Beth on LinkedIn
Advisory Board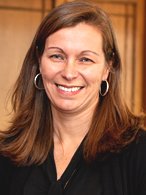 Jennifer O'Neil
Jennifer O'Neil is Vice President of Translational Oncology at Xilio Therapeutics. Before joining Xilio in 2019 she spent 10 years at Merck Research Laboratories where she held roles of increasing responsibility in the Oncology Discovery group. During her tenure at Merck she worked on all phases of drug discovery from target identification to translational research and multiple modalities including small molecules, antibodies and peptides. She received a Bachelor's degree in chemistry from Georgetown University, a Ph.D. in biomedical sciences from the University of Massachusetts Medical School and did postdoctoral research at the Dana-Farber Cancer Institute.
---
Deepak Dalvie
Deepak Dalvie is the Vice President in Drug Metabolism and Pharmacokinetics at Crinetics Pharmaceuticals. Prior to joining Crinetics, Deepak held senior leadership roles at both Celgene/BMS and Pfizer. Deepak received his B.Sc. in chemistry and M.Sc. in the technology of pharmaceutical and fine chemicals at the University of Bombay, India, and his Ph.D. in medicinal chemistry at SUNY Buffalo, NY. After a postdoctoral fellowship in the areas of chemistry and metabolism under the supervision of firstly Professor Richard Sundberg at the University of Virginia and then Professor Neal Castagnoli at Virginia Tech, he joined Pfizer as a research scientist in 1992. His research interests include the biotransformation and bioactivation of xenobiotics and understanding the molecular mechanisms of drug metabolism and metabolic activation. He has authored and co-authored several papers in this area and has published several reviews in these fields. He is an Associate Editor for Drug Metabolism and Disposition and serves on the editorial board of Xenobiotica and Drug Metabolism Reviews. He is also a reviewer of manuscripts for journals such as chemical research in toxicology and current drug metabolism.
---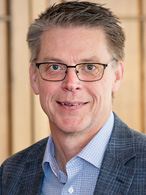 Mark Deeg
Dr. Mark Deeg has over 25 years of experience in translational medicine. As a trained endocrinologist and biochemist, he spent over 10 years at Indiana University conducting basic and clinical research in atherosclerosis and diabetic dyslipidemia before joining Eli Lilly as a clinical research physician conducting early phase clinical trials in endocrinology and metabolism. He subsequently served as Chief Medical Officer for The Chorus Group, Eli Lilly's semiautonomous group for innovative external research specializing in rapid clinical development programs leading to proof-of-concept. Most recently, he served as the Chief Medical Officer for Regulus Therapeutics. His experience includes a wide variety of therapeutic areas including renal disease, diabetes and metabolism, oncology, pain, dermatology, men's health and orphan diseases utilizing a wide range of compounds including small and large molecules and oligonucleotides. Mark is currently the Executive Vice President of Global Clinical Development at Cullgen.
---
Christopher Dinsmore
Chris Dinsmore joined the WARF Therapeutics Advisory Board in January 2019 to help move therapeutic innovations forward in drug discovery and development. He brings to the role over 25 years of experience in biomedical R&D. Currently, Chris is Chief Scientific Officer at Kronos Bio, discovering and developing cancer therapeutics by targeting dysregulated transcription and oncogenic transcriptional regulatory networks. Previously, he was an Entrepreneur-in-Residence at Third Rock Ventures, helping to discover and launch new companies; Vice President and Head of Chemistry at Forma Therapeutics, applying a broad array of discovery approaches and technologies across families of drug targets; and held various positions in medicinal chemistry at Merck Research Laboratories. His experiences across all phases of discovery and early development have been in categories including cancer, hematology, asthma, rheumatoid arthritis and other inflammatory diseases, cardiac arrhythmia and neurodegenerative diseases, and have led to the advancement of numerous development compounds into clinical trials. Chris has co-authored over 65 publications in chemistry and drug discovery and is listed as a co-inventor on over 70 patents and patent applications. After graduating from Bowdoin College with a bachelor's degree in chemistry and art, Chris earned his Ph.D. in synthetic organic chemistry from the University of Minnesota in Minneapolis, and then carried out postdoctoral research in chemical synthesis at Harvard University.
---

Goutham Narla
Dr. Goutham Narla earned his B.S. in biology and economics from Santa Clara University in California, an MD and Ph.D. from Mount Sinai School of Medicine in New York, and completed his residency in internal medicine and fellowship in medical genetics at Mount Sinai. After finishing his fellowship, he moved to Ohio in 2012 to work at Case Western Reserve University (CWRU), where he later became an Associate Professor with tenure. In July 2018, he joined the faculty at Michigan Medicine to become the seventh Chief of the Division of Genetic Medicine since the division's inception in 1977. Goutham has held several leadership positions including Director of the Physician-Scientist Training Residency Program, Assistant Program Director of the Medical Scientist Training Program (MSTP) and a member of the Medical School Admissions Committee. His current research focuses on the identification and characterization of key negative regulators and tumor suppressor proteins of cancer development and progression, and the development of small molecule-based therapies that activate tumor suppressor genes for the treatment of cancer. To date, Goutham has authored 11 patents has more than 65 publications.
---
Paul Secrist
Paul Secrist is Chief Scientific Officer at Cyteir Therapeutics, a clinical stage oncology company focused on developing novel therapies targeting key vulnerabilities in DNA damage repair pathways. He brings extensive oncology drug discovery experience at both big pharma and small/startup biotechnology companies. Paul has managed all phases of preclinical drug discovery from target validation and library screening through IND submission and clinical biomarker development. An accomplished oncology drug hunter, he played a major role in the discovery and development of two of the most innovative targeted cancer therapeutics yet developed. At Aton Pharma he spearheaded biology efforts studying histone deacetylase inhibitors, ultimately leading to the FDA approval of the first targeted epigenetic drug, Zolinza®. At AstraZeneca he led the effort and the team that successfully brought AZD5991 to the clinic. This molecule is a first-in-class inhibitor of Mcl-1, a key cancer cell-survival protein previously believed to be "undruggable."