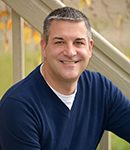 I always look forward to my fall column. This is the season to celebrate achievements from our previous fiscal year and forecast what to watch for in the coming year. Needless to say, this has been a particularly challenging year and a difficult start to the fall semester. Even though we have not been able to enjoy the UW marching band practices outside WARF and the normal bustle of student activity is missing on campus, the research enterprise at UW and WARF's support of innovation march forward.
In fiscal year 2020, we signed six new licenses and two option agreements for Accelerator projects. These projects include Scott Reeder's quantification of liver iron overload using MRI technology (Antaros Medical), Damon Smith's non-GMO 'Dane' Soybean (WI Crop Improvement Association), Eric Zeldin's AG-XI cranberry varieties (Sundance – Perfect Berries Limited), Bikash Pattnaik's gene therapy to address a rare pediatric eye disorder (Hubble Therapeutics LLC), George Huber and team's method to produce high value oxygenated chemicals (Pyran) and Mark Etzel's ultrafiltration technique for manufacturing food proteins (Geladen LLC). Three of these licensees – Hubble Therapeutics, Pyran and Geladen – are startups.
We also welcomed nine new Catalysts to the program last year, increasing our lineup of industry experts by almost 30 percent.
Looking forward, our WARF Accelerator team plans to focus on business development, corporate and investor engagement and startup support this year.
We also have a new FY21 license to announce: Clandestine Materials Detection Inc. – a startup – is commercializing a method to detect unexploded ordnance and land mines using aerial mounted detectors. Hidden explosives continue to be a humanitarian challenge with thousands of civilians killed each year, nearly half of which are children. Read more about Prof. Gerald Kulcinski's work and dream of eradicating landmines here.
Another fall highlight for our WARF team will be our third-annual WARF Innovation Day, premiering as a virtual event on Wednesday, November 18, at 2 p.m. CST. We invite you to join us for this 60-minute event featuring four quick pitches, which will have a couple of surprises and glimpses of some favorite campus locations and personalities. Visit warf.org/innovationday to learn more and register.
Even though our operations continue to be largely virtual, our Accelerator proposal pipeline remains very strong and robust. We are looking forward to another successful year of advancing university technologies.
On, Wisconsin!
— Greg Keenan, [email protected]