Get an inside look at innovative ideas and technologies from UW campuses June 27
CONTACT:
Jeanan Yasiri Moe
Director of Strategic Communications and Public Affairs
[email protected] | (608) 960-9892
---
MADISON, Wis. – From better brain health to cutting-edge carbon capture, six top technologies in development at the University of Wisconsin-Madison and other UW System campuses will headline WARF Innovation Day at Summerfest Tech.
The event brings together investors and university researchers for seven-minute pitch presentations on commercially promising technologies. Two panel discussions, one focusing on health care innovations and the other on engineering, round out the afternoon.
"WARF Accelerator advances technologies from the university lab to the market," says Greg Keenan, senior director of WARF Ventures and WARF Accelerator. "We're pleased to showcase these world-class researchers from UW-Madison, UW-Milwaukee and UW-Eau Claire at this event."
Innovation Day will be held Tuesday, June 27, 2-4 p.m. at the Potawatomi Hotel and Casino in Milwaukee. Registration is free for this and other Summerfest Tech events happening June 27-29.
The Quick Pitch lineup:
Health Care
NeuraWorx: Enhancing Glymphatic Flow for Brain Health
Kip Ludwig, Associate Professor of Biomedical Engineering and Co-Director of the Wisconsin Institute for Translational Neuroengineering (WITNe) at UW-Madison and Co-Founder of NeuraWorx
Neuraworx Medical Technologies Inc. is a medical device company focused on developing innovative technologies aimed at improving brain health with bioelectronic solutions that enhance glymphatic system function. The scientific founders, UW-Madison researchers Kip Ludwig and Justin Williams, have demonstrated in preclinical studies that their innovative technology can enhance cerebrospinal fluid penetrance into the brain. The company's first goal is delaying the onset or progression of neurodegenerative diseases like Alzheimer's, helping people worldwide improve their brain health and quality of life.
---
SeLight: Illuminating Cell Metabolism During CAR T Cell Manufacturing
Amani Gillette, Biomedical Engineering Postdoctoral Researcher in Melissa Skala's Lab at the Morgridge Institute for Research and Founder/CEO of SeLight
SeLight has developed a label-free microscope system capable of early assessment of T cell fitness to enable better patient screening for cell therapy treatments. T cell therapies are revolutionizing cancer treatment as the first six chimeric antigen receptor (CAR) T cell therapies were recently approved by the FDA and over 1,000 novel T cell therapies are currently in clinical trials. However, significant challenges exist in this burgeoning field where the limited T cell manufacturing capacity combined with the high potential for patient relapse have led to a critical need for a patient screening tool. SeLight's adaptable system can be incorporated seamlessly into existing microscope systems to enable rapid label-free cell fitness screening by measuring the inherent fluorescent signal from cells to improve the success rate of T cell therapies.
---
MaternityMetrix: The Prenatal Pocket Guide
AkkeNeel Talsma, Associate Professor at the UW-Milwaukee College of Nursing and Founder of MaternityMetrix 
---
Engineering
Earth RepAIR: Energy Efficient CO2 Mineralisation with Cement Replacement as By-Product
Quentin Philippe, CEO of Earth RepAIR
Earth RepAIR is a direct air capture carbon mineralization company that manufactures a cement replacement (an SCM) by carbonating a variety of feedstocks, such as fly ash or slag. The carbon used to carbonate the feedstock is directly captured from the atmosphere. As a result, the impact on climate change is twofold: 1) the process removes CO2 from the atmosphere, and 2) it displaces cement, the production of which is responsible for 7% of CO2 emissions. The main advantage is the low energy intensity of the process, i.e., less than 200 kWh per ton of CO2 permanently sequestered.
---
Flux XII: Go with the Flow Batteries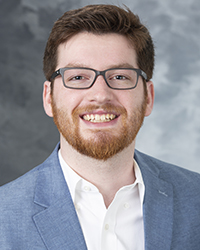 Patrick Sullivan, Materials Chemistry Doctoral Candidate in Dawei Feng's Lab at UW-Madison and Co-Founder/CEO of Flux XII
Flux XII is commercializing a new energy storage product developed out of its UW-Madison labs with the support of WARF. The flow battery technology utilizes organic salts dissolved in benign water to store energy. After demonstrating record performance in benchtop devices, the team has quickly scaled up the battery materials in 1-ton industrial reactions and is validating the performance in a 1 kW prototype (1000x larger)! The team will continue to scale their technology to ultimately provide utility-scale project developers with more economical and reliable renewable energy systems.
---
Better Paint: Improved Polymer Dispersants for Architectural Coatings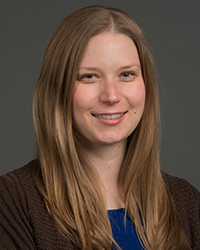 Elizabeth M. Glogowski, Associate Professor of Materials Science and Biomedical Engineering at UW-Eau Claire
A team of UW-Eau Claire researchers has created a new technology to improve the coverage of architectural coatings, including paints, primers and stain. This enables advanced applications such as "paint and primer in one" and "one coat hide" products. The new polymer dispersants improve upon existing technologies to disperse titanium dioxide pigments. Improved titanium dioxide dispersion decreases cost and environmental impact while improving advanced applications. This additive technology can be integrated into current paint formulations to improve overall performance.
---
WARF Innovation Day at Summerfest Tech is presented in partnership with Venture Best.
About WARF
The Wisconsin Alumni Research Foundation (WARF) patents and licenses discoveries from UW-Madison research, manages an investment portfolio generated from licensing and investment proceeds, and provides annual grants to campus to support further scientific investigation and research. By driving collaborations among researchers, investors, industry and entrepreneurs, WARF commercializes innovations from campus through various initiatives. WARF Accelerator improves the commercialization potential of university intellectual property through industry engagement and investment in proof-of-concept milestones to validate market potential, demonstrate commercial value and de-risk technology. WARF Therapeutics partners with UW-Madison and Morgridge Institute researchers employing an industry-focused approach to improve the value propositions of drug candidates. WARF Ventures is an early-stage venture fund that invests in startups based on UW/WARF technologies. Learn more at warf.org.
###