Tuesday, June 27, 2023
Get an inside look at innovative ideas and technologies from UW-Madison and other Wisconsin campuses.
Presented in partnership with Michael Best Strategies and Venture Best.
If you are interested in learning more about any of these technologies, please contact Lesli Mark at [email protected], 608.960.9903.
---
2023 WARF Accelerator Quick Pitch Lineup
NeuraWorx: Enhancing Glymphatic Flow for Brain Health
Kip Ludwig, Associate Professor of Biomedical Engineering and Co-Director of the Wisconsin Institute for Translational Neuroengineering (WITNe) at UW-Madison and Co-Founder of NeuraWorx
Neuraworx Medical Technologies Inc. is a medical device company focused on developing innovative technologies aimed at improving brain health with bioelectronic solutions that enhance glymphatic system function. The scientific founders, UW-Madison researchers Kip Ludwig and Justin Williams, have demonstrated in preclinical studies that their innovative technology can enhance cerebrospinal fluid penetrance into the brain. The company's first goal is delaying the onset or progression of neurodegenerative diseases like Alzheimer's, helping people worldwide improve their brain health and quality of life.
---
SeLight: Illuminating Cell Metabolism During CAR T Cell Manufacturing
Amani Gillette, Biomedical Engineering Postdoctoral Researcher in Melissa Skala's Lab at the Morgridge Institute for Research and Founder/CEO of SeLight
SeLight has developed a label-free microscope system capable of early assessment of T cell fitness to enable better patient screening for cell therapy treatments. T cell therapies are revolutionizing cancer treatment as the first 6 chimeric antigen receptor (CAR) T cell therapies were recently approved by the FDA and over 1000 novel T cell therapies are currently in clinical trials. However, significant challenges exist in this burgeoning field where the limited T cell manufacturing capacity combined with the high potential for patient relapse have led to a critical need for a patient screening tool. SeLight's adaptable system can be incorporated seamlessly into existing microscope systems to enable rapid label-free cell fitness screening by measuring the inherent fluorescent signal from cells to improve the success rate of T cell therapies.
---
MaternityMetrix: The Prenatal Pocket Guide
AkkeNeel Talsma, Associate Professor at the UW-Milwaukee College of Nursing and Founder of MaternityMetrix
---
Earth RepAIR: Energy Efficient CO2 Mineralisation with Cement Replacement as By-Product
Quentin Philippe, Director of Earth RepAIR
Earth RepAIR is a direct air capture carbon mineralization company that manufactures a cement replacement (an SCM) by carbonating a variety of feedstocks, such as fly ash or slag. The carbon used to carbonate the feedstock is directly captured from the atmosphere. As a result, the impact on climate change is twofold: 1) the process removes CO2 from the atmosphere, and 2) it displaces cement, the production of which is responsible for 7% of CO2 emissions. The main advantage is the low energy intensity of the process, i.e., less than 200 kWh per ton of CO2 permanently sequestered.
---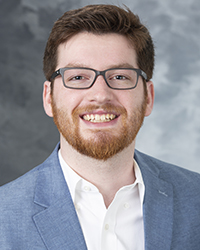 Flux XII: Go with the Flow Batteries
Patrick Sullivan, Materials Chemistry Doctoral Candidate in Dawei Feng's Lab at UW-Madison and Co-Founder/CEO of Flux XII
Flux XII is commercializing a new energy storage product developed out of its UW-Madison labs with the support of WARF. The flow battery technology utilizes organic salts dissolved in benign water to store energy. After demonstrating record performance in benchtop devices, the team has quickly scaled up the battery materials in 1-ton industrial reactions and is validating the performance in a 1 kW prototype (1000x larger)! The team will continue to scale their technology to ultimately provide utility-scale project developers with more economical and reliable renewable energy systems.
---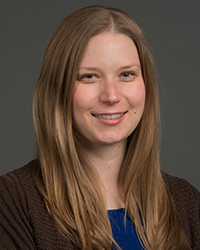 Better Paint: Improved Polymer Dispersants for Architectural Coatings
Elizabeth M. Glogowski, Associate Professor of Materials Science and Biomedical Engineering at UW-Eau Claire
A team of UW-Eau Claire researchers has created a new technology to improve the coverage of architectural coatings, including paints, primers and stain. This enables advanced applications such as "paint and primer in one" and "one coat hide" products. The new polymer dispersants improve upon existing technologies to disperse titanium dioxide pigments. Improved titanium dioxide dispersion decreases cost and environmental impact while improving advanced applications. This additive technology can be integrated into current paint formulations to improve overall performance.
---
2022 WARF Accelerator Quick Pitch Lineup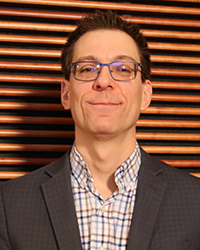 Control and Disrupt: Next-Generation Semiconductors Outperform Silicon
Mike Arnold, Professor of Materials Science & Engineering at UW-Madison
A team of UW-Madison materials scientists have developed a method for aligning atomically thin rolls of graphene – called carbon nanotubes – to enable next-generation electronics. The well-aligned, high-density carbon nanotubes act like tiny semiconducting wires that can significantly outperform silicon. Semiconductors, which underpin all of modern electronics from our cars to the microprocessors in our phones, have relied on inorganic materials like silicon for more than 50 years. As industry maxes out the performance of such devices, carbon nanotubes are poised to take electronics to the next level.
---
RosetteArraysTM: Transforming Risk Assessment and Drug Discovery for Neurodevelopmental Disorders
Randolph Ashton, Associate Professor of Biomedical Engineering at UW-Madison and Co-Founder/CEO of Neurosetta LLC
Neurosetta has developed RosetteArray technology, a high-throughput human brain and spinal cord modeling platform that is transforming developmental neurotoxicity (DNT) testing and drug development for neurodevelopmental disorders. It is impossible to conduct chemical safety and drug screening on such embryonic tissues in human embryos. Yet, science is informing us that neurodevelopmental disorders have disease origins within this window of human development. Neurosetta's human stem cell-derived, 3-D, brain and spinal RosetteArrays now make modeling of this critical developmental stage possible in an off-the-shelf, scalable, screening and analysis platform. Thus, the company's patent-pending RosetteArray platform enables rapid, cost-efficient human DNT testing and disease modeling for drug discovery.
---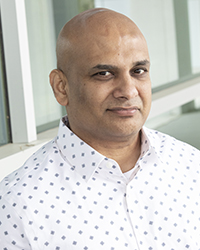 MegaPerceptron: Revolutionizing the Healthcare Ecosystem with AI
Sandeep Gopalakrishnan, Assistant Professor and Director of Wound Healing and Tissue Repair Lab (WHTRL) at the UW-Milwaukee College of Nursing and CEO/Co-Founder
Jeffrey Niezgoda, Chief Medical Officer/Co-Founder
Zeyun Yu, Professor in Computer Science at the UW-Milwaukee College of Engineering and Applied Science and President/Co-Founder
The startup MegaPerceptron is advancing a smartphone solution for wound diagnosis and prognosis to be used collaboratively by care providers and patients. This technology allows wound images and/or 3-D depths to be captured and preprocessed on smartphones, with cloud-based AI algorithms used to assess wound conditions and suggest treatment plans. The processed information is shared with wound specialists for diagnosis and treatment-planning. The integrated cloud system thus enables effective patient-provider communications for remote wound care.
---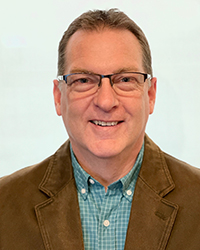 Beyond CBD: Optimized Hemp Cultivars
Mike Petersen, Senior Scientist at the Wisconsin Crop Innovation Center (WCIC) at UW-Madison
A team of UW-Madison researchers and WCIC staff is using state-of-the-art genetic engineering to improve industrial hemp. Leveraging their knowledge of crop genomics, they have developed a patented gene editing method that allows them to create optimized hemp varieties with high-value traits. Hemp, one of the earliest plants to be spun into fiber thousands of years ago, now commands a $6 billion global market that includes high-profile products like CBD and other cannabinoid oils. While the team is currently focused on cannabinoid production, their method can also be used to engineer hemp varieties for drought and disease resistance, overall fiber quality and biomass, improved seed resiliency and other traits of interest to commodity growers.
Watch the video from Shawn Kaeppler.
Watch the Innovation Day video presented by Lesli Mark.
---
Health Monitoring and Imaging System for Concrete Structures
Adhira Sunkara, Assistant Director at WiSys
UW-Platteville researchers have developed a monitoring system for identifying interior defects and stress – including cracks as thin as a human hair – in concrete structures such as bridges. The non-destructive monitoring system enables the interior conditions in any cross section of a bridge to be visualized in 3-D without requiring the drilling of holes and can be used on in-service bridges. Compared to existing technologies, this system saves time and expense while providing a more comprehensive assessment of bridge health. According to recent statistics, 39% of the 614,387 bridges in the U.S. have exceeded their design lives. With an estimated rehabilitation cost reaching $123 billion, the development and adoption of new technologies enabling early, easy-to-deploy, non-destructive testing of damage in concrete structures is critical.
---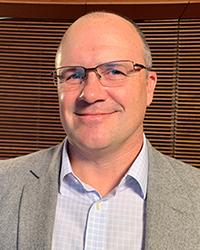 Realta Fusion: Breakthrough Physics for Clean Energy Generation
Kieran Furlong, Honorary Fellow, UW-Madison College of Letters & Science and CEO of Realta Fusion
The Wisconsin High-field Axisymmetric Mirror (WHAM) project is leveraging major advances in superconducting magnets and plasma heating to pursue commercially viable nuclear fusion power. Fusion is how energy is generated in the sun, yet it has been tremendously challenging to harness on Earth. This project seeks to pave the way to a comparatively low-cost fusion device that can be a net energy generator. Currently, almost two thirds of global electricity is generated by burning fossil fuels. In the face of climate change and economic growth in developing countries, there is an urgent need for alternative energy sources such as nuclear fusion which, unlike existing fission power plants, does not produce long-lived radioactive spent fuel waste or incur the same safety concerns.
---
2020 Innovation Day Technologies
This 60-minute event included four quick pitches, glimpses of cherished UW-Madison places, people and traditions and a moderated Q&A session.
---
2020 WARF Accelerator Quick Pitch Lineup
Rendering Reality: Enhancing Virtual and Augmented Reality
Kevin Ponto (Department of Design Studies – School of Human Ecology)
---
Wearable Tendon Force Measurement System to Improve Sports Rehabilitation and Performance
Darryl Thelen (Mechanical Engineering – College of Engineering)
Peter Adamczyk (Mechanical Engineering – College of Engineering)
---
Cost-Saving Dairy Protein Separation
Mark Etzel  (Food Science – College of Agricultural and Life Sciences)
---
ECMO Simulator for Lifesaving Oxygenation Procedures
Erick Przybylski (Simulation Center – School of Medicine and Public Health)
2019 Innovation Day Technologies
WARF Accelerator Quick Pitches
---