Series begins Nov. 15 with Amy Quan Barry
CONTACT:
Jeanan Yasiri Moe
Director of Strategic Communications
[email protected] | (608) 960-9892
---
MADISON, Wis. – Crossroads of Ideas is teaming up with the UW-Madison Office of the Vice Chancellor for Research and Graduate Education for a four-part miniseries that features outstanding UW researchers who have received WARF faculty awards. These faculty have earned the respect of their peers and their scholarship community for excellence in their fields.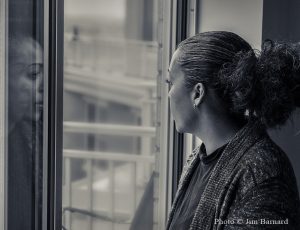 The first talk in the miniseries highlights Amy Quan Barry, the Lorraine Hansberry Professor of English. A novelist, poet and playwright, Barry will read from various works spanning her 20-plus year career at UW-Madison on November 15.
The news media has frequently promoted concerns about social media and mental health for teens, including "Facebook depression" and concerns about addiction. But does this moral panic align with the current evidence? On December 6, Megan Moreno, professor of pediatrics and adjunct professor of educational psychology, will untangle the evidence around the relationship between adolescent social media use and mental health.
Why do we build robots? And why are we fascinated by them? On February 14, Bilge Mutlu, professor of computer sciences, will argue that it is because we want to see ourselves in places we live, things we use — even technology. So, robots reflect our desire to see ourselves in the technologies we use day to day.
Foreign electoral intervention is a powerful tool of foreign policy, and understanding how the U.S. public thinks about this issue is crucial. On February 28, Jessica L. P. Weeks, a professor of political science and the H. H. Douglas Weaver Chair in Diplomacy and International Relations, will explore how Americans think about foreign intervention in U.S. elections, U.S. candidates who solicit such intervention, and finally, U.S. intervention in the elections of other countries.
 "I'm proud to team up with WARF to showcase some of our outstanding faculty who have recently received WARF sponsored awards," says Steve Ackerman, vice chancellor for research and graduate education. "The faculty featured in this miniseries are highly regarded for their dedication to the research, teaching, outreach and public service missions of the university. Crossroads of Ideas brings them to center stage for a special public engagement opportunity."
The Crossroads of Ideas program is a public lecture series that addresses topics that matter to our community and are the subject of research at UW-Madison. The series generally is held in-person at the Discovery Building on the UW campus and is also available via livestream. More at warf.org/crossroads.
Other upcoming Crossroads of Ideas talks include:
"The award-winning faculty speaking in this year's series within a series represent some of the most exciting scholarship taking place at UW-Madison and have been recognized as outstanding by their peers," says Laura Heisler, WARF director of programming. "We are so thrilled to be able to feature these remarkable voices in this year's Crossroads of Ideas lineup."
 About WARF
The Wisconsin Alumni Research Foundation (WARF) helps steward the cycle of research, discovery, commercialization and investment for the University of Wisconsin-Madison. Founded in 1925 as an independent, nonprofit foundation, WARF manages more than 2,000 patents and an investment portfolio as it funds university research, obtains patents for campus discoveries and licenses inventions to industry. For more information, visit warf.org.
###