Investors and university researchers come together at quick pitch event in Milwaukee
CONTACT:
Jeanan Yasiri Moe
Director of Strategic Communications
[email protected] | (608) 960-9892
---
MADISON, Wis. – Six top technologies in development at the University of Wisconsin-Madison and other UW System campuses headlined WARF Innovation Day at Summerfest Tech June 29. Wednesday's event at BMO Tower in Milwaukee drew dozens of in-person and virtual investors who heard seven-minute pitch presentations on high-tech innovations ranging from fusion power to bridge safety monitoring.
Sign up to watch the video on the Summerfest Tech virtual platform.
"This forum was an exceptional opportunity for investors, media and the public to interface with top University of Wisconsin ideas," said Erik Iverson, CEO of WARF. "It is this exchange of passion and expertise that forwards the state's innovation ecosystem."
The Quick Pitch lineup: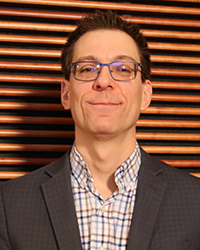 Control and Disrupt: Next-Generation Semiconductors Outperform Silicon
Mike Arnold, Professor of Materials Science & Engineering at UW-Madison
A team of UW-Madison materials scientists have developed a method for aligning atomically thin rolls of graphene – called carbon nanotubes – to enable next-generation electronics. The well-aligned, high-density carbon nanotubes act like tiny semiconducting wires that can significantly outperform silicon. ACCESS THE PITCH DECK.
---
RosetteArrayTM: Transforming Risk Assessment and Drug Discovery for Neurodevelopmental Disorders
Randolph Ashton, Associate Professor of Biomedical Engineering at UW-Madison and Co-Founder/CEO of Neurosetta LLC
Neurosetta has developed RosetteArray technology, a high-throughput human brain and spinal cord modeling platform that is transforming developmental neurotoxicity (DNT) testing and drug development for neurodevelopmental disorders. ACCESS THE PITCH DECK.
---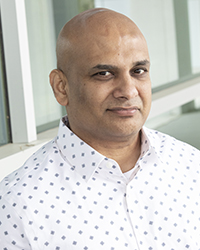 MegaPerceptron: Revolutionizing the Healthcare Ecosystem with AI
Sandeep Gopalakrishnan, Assistant Professor and Director of the Wound Healing and Tissue Repair Lab (WHTRL) at the UW-Milwaukee College of Nursing and CEO/Co-Founder
MegaPerceptron is advancing a smartphone solution for wound diagnosis and prognosis to be used collaboratively by care providers and patients. This technology allows wound images and/or 3-D depths to be captured and preprocessed on smartphones, with cloud-based AI algorithms used to assess wound conditions and suggest treatment plans. ACCESS THE PITCH DECK.
---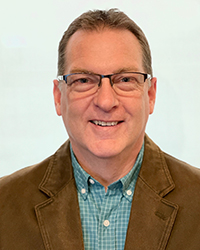 Beyond CBD: Optimized Hemp Cultivars
Mike Petersen, Senior Scientist at the Wisconsin Crop Innovation Center (WCIC) at UW-Madison
A team of UW-Madison researchers and WCIC staff is using state-of-the-art genetic engineering to improve industrial hemp. Leveraging their knowledge of crop genomics, they have developed a patented gene editing method that allows them to create optimized hemp varieties with high-value traits. ACCESS THE PITCH DECK.
---
Health Monitoring and Imaging System for Concrete Structures
Adhira Sunkara, Assistant Director at WiSys
UW-Platteville researchers have developed a monitoring system for identifying interior defects and stress – including cracks as thin as a human hair – in concrete structures such as bridges. The non-destructive monitoring system enables the interior conditions in any cross section of a bridge to be visualized in 3-D without requiring the drilling of holes and can be used on in-service bridges. ACCESS THE PITCH DECK.
---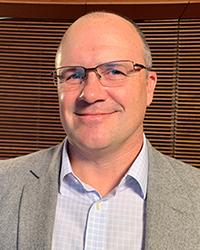 Realta Fusion: Breakthrough Physics for Clean Energy Generation
Kieran Furlong, Honorary Fellow, UW-Madison College of Letters & Science and CEO of Realta Fusion
The Wisconsin High-field Axisymmetric Mirror (WHAM) project is leveraging major advances in superconducting magnets and plasma heating to pursue commercially viable nuclear fusion power. Fusion is how energy is generated in the sun, yet it has been tremendously challenging to harness on Earth. This project seeks to pave the way to a comparatively low-cost fusion device that can be a net energy generator. ACCESS THE PITCH DECK.
"Advancing technologies from the lab to the market takes all hands on deck," said Greg Keenan, Senior Director of WARF Ventures & Accelerator. "We're grateful to our many partners in Milwaukee, Platteville, Madison and around the state who made this forum possible."
WARF Innovation Day at Summerfest Tech is presented in partnership with Michael Best Strategies and Venture Best.
About WARF
The Wisconsin Alumni Research Foundation (WARF) helps steward the cycle of research, discovery, commercialization and investment for the University of Wisconsin–Madison and provides annual support to the university to advance research and innovation.  Founded in 1925 as an independent, nonprofit foundation, WARF manages more than 2,000 patents and an investment portfolio as it funds university research, obtains patents for campus discoveries and licenses inventions to industry. For more information, visit warf.org and view WARF's Cycle of Innovation.
###