CONTACT:
Jeanan Yasiri Moe, Director of Strategic Communications
[email protected] | 608.960.9892
---
MADISON, Wis. –The Wisconsin Alumni Research Foundation announced that Mike Partsch will become WARF's inaugural Chief Venture Officer (CVO). Partsch will oversee a new office at WARF dedicated to identifying and advancing startup enterprises as well as developing deeper relationships with other venture investment organizations around the world. Partsch brings to this new role deep experience as both an executive leader and investor.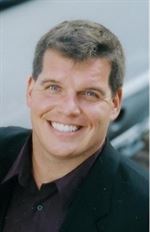 "Mike brings exceptional experience to this new role at WARF," said Erik Iverson, WARF's Managing Director. "He has a background as both an investor and as a corporate executive and is someone who is keenly familiar with new technologies. Mike's familiarity and broad network with investors will most certainly facilitate linkages for WARF and the community we serve as part of our mission."
As part of WARF's strategic plan, the organization is developing a framework that will facilitate investing in university startup enterprises. WARF plans to make direct investments as well as network university-based entrepreneurs with other capital sources.
Since 2008, Partsch has served as Founder & CEO of AcceleMed Management, Inc. based in San Carlos, California. At AcceleMed he developed and managed medical device startups and facilitated the spin-out of several companies.
Before starting AcceleMed, Partsch was one of the founders of Accuitive Medical Ventures, a venture capital firm focused on investing in early stage medical device technologies. Prior to AMV, Partsch was at Versant Ventures, and was a Kauffman Fellow at EDF Ventures, in Ann Arbor, Michigan. Additionally, he has served as an Entrepreneur-in-Residence for University of Southern California's Stevens Center for Innovation.
"I am very excited to join the team at WARF and build this new venture arm for the organization," said Partsch. "WARF has a global reputation for identifying and advancing innovation. Having the opportunity to amplify and grow that reputation will be a privilege."
Partsch received his Master of Science degree in Industrial Administration (MBA) from Carnegie Mellon University and his Bachelor of Arts degree in Biology and Philosophy from the University of Pennsylvania.
About WARF
The Wisconsin Alumni Research Foundation (WARF) helps steward the cycle of research, discovery, commercialization and investment for the University of Wisconsin-Madison. Founded in 1925 as an independent, nonprofit foundation, WARF manages more than 2,000 patents and an investment portfolio of $2.7 billion as it funds university research, obtains patents for campus discoveries and licenses inventions to industry. For more information, visit warf.org and view WARF's Cycle of Innovation.
###