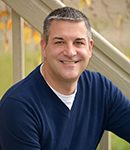 Happy New Year! Winter break meant campus was more quiet than usual, but things kept humming at WARF Accelerator. We closed 2019 with our second annual WARF Innovation Day. Over 400 industry professionals, campus researchers, investors and community members registered to hear six quick pitches from researchers at UW-Madison, UW-Milwaukee and UW-Platteville. Our presenters did a remarkable job explaining their technologies and the potential impact their innovations could have in the world. Please check warf.org/innovationday for more information on this event, including videos of the presentations.
The last quarter of 2019 also brought an Accelerator license for Professor Scott Reeder's technology, a method that allows for accurate, noninvasive detection and quantification of iron overload of the liver using conventional MRI technology. This technology was licensed to Antaros Medical in October and could help doctors better treat and prevent liver disease.
This fall, Nhi Lê joined WARF as the Accelerator Associate. Nhi holds a Ph.D. in materials science from UW-Madison. She brings extreme enthusiasm for the commercialization of university research and extensive experience in working with startups to our team. She will help Accelerator provide more resources and support to our project teams and commercialization efforts. Welcome, Nhi!
We continue to expand our catalyst network as well. We welcomed four new catalysts last semester. Leigh Cagan joined the Computer Science and Engineering group while Dawn Muyres and Kurt Sedo came on board as Health Care catalysts; Hari Nair will share his expertise as part of the Clean Tech group. As we grow our networks, feel free to refer your recommended subject matter experts to our WARF Accelerator LinkedIn group.
Looking ahead, please save the date for our Accelerator Annual Meeting, which will take place in Madison on Thursday, April 23, 2020.
As you have heard me say many times, innovation takes a community. Thank you for being part of ours and we look forward to collaborating with you in the year ahead.
On, Wisconsin!