Toolbox for green production of oleochemicals
Interested in learning more? Contact Jennnifer Gottwald at 608.960.9854, [email protected] or connect with Jennifer on LinkedIn.
Overview
UW-Madison researchers led by Prof. Brian Pfleger have developed a suite of technologies to enhance production of high-value oleochemicals from renewable feedstocks using engineered microbes. Their metabolic engineering strategies advance the sustainable and economic production of medium-chain length oleochemicals through fermentation of carbohydrates.
Problem
Oleochemicals (e.g., fatty alcohols, ketones) are a valuable class of reduced chemicals used in material, detergent, flavor, fragrance and energy applications. Current routes for producing oleochemicals – natural lipid sources or chemical synthesis – are not meeting the demand for medium-chain length species (those with 8-12 carbons). While demand is growing, reliance on oil crops and petroleum is environmentally unsustainable. Moreover, medium-chain oleochemicals are less abundant. These compounds' wide-ranging applications, particularly biodiesel, are driving continued growth of the oleochemical industry. A sustainable, expandable route to medium-chain oleochemicals is needed.
Solution
Through bioprospecting, mutagenesis and metabolic engineering, the Pfleger team has developed strains of Escherichia coli capable of producing over 1 g/L of medium-chain free fatty acids, fatty alcohols, and methyl ketones. These results were obtained using a proprietary acyl-transferase strategy for producing medium-chain oleochemicals. Other strains have been shown to produce 1-octanol at gram per liter titers by a high flux thioesterase route. 1-octanol sells for the highest price among the fatty alcohol products due to low availability in natural lipid feedstocks and selectivity challenges in petrochemical routes.
The team is currently optimizing these two promising routes to produce carbon-8 and -12 oleochemicals from carbohydrate feedstocks. Their platform will provide a stable supply of molecules for the materials, fragrance, and specialty chemical industry. The biocatalysts developed will provide an alternative product stream for ethanol producers among others.
Opportunity
Oleochemicals is a rapidly growing, $20 billion market with applications across energy, industrial and consumer sectors. The demand for oil crops, the most common feedstock for these compounds, grew by 25% over the past five years (2019 statistic). This growth has created tremendous environmental strains on rain forests in Indonesia and Malaysia, which produce 85% of the world's palm oil, a primary feedstock of oleochemicals. In addition, the most important and highest-valued oleochemicals contain medium chains that are not common in large-scale oil crops.
Traction
The development of this technology was supported by WARF Accelerator. WARF Accelerator selects WARF's most commercially promising technologies and provides expert assistance and funding to enable achievement of commercially significant milestones. WARF believes that these technologies are especially attractive opportunities for licensing.
Principal Investigator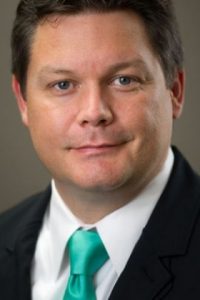 Read more about Brian Pfleger whose research has been recognized with young investigator awards from 3M, NSF (CAREER), DOE (Early Career), the Air Force Office of Scientific Research (AFOSR-YIP), Biotechnology and Bioengineering (Daniel IC Wang Award), the Society of Industrial Microbiology and Biotechnology, the American Chemical Society BIOT Division (2018 YI Award), and Purdue University (Mellichamp lectureship).
Applications

Platform technology to enable a stable supply of oleochemicals for the materials, fragrance and specialty chemical industries

Key Benefits

Proprietary engineered microbes and high yield
Advances the sustainable and economic production of oleochemicals
Provides an alternative product stream for ethanol producers among others
Patents
P160114US02, 03 and 04
Publications
Yan, Qiang, et al. "Metabolic engineering strategies to produce medium-chain oleochemicals via acyl-ACP: CoA transacylase activity." (2021). DOI: https://doi.org/10.21203/rs.3.rs-842403/v1
Greenhalgh, Jonathan C., et al. "Machine learning-guided acyl-ACP reductase engineering for improved in vivo fatty alcohol production." Nature communications 12.1 (2021): 1-10.  DOI: https://doi.org/10.1038/S41467-021-25831-W
Lozada, Néstor J. Hernández, et al. "Production of 1-octanol in Escherichia coli by a high flux thioesterase route." Metabolic engineering 61 (2020): 352-359. DOI: https://doi.org/10.1016/j.ymben.2020.07.004
Presentation
Engineering Enzymes to Control Chain-Length Selectivity of Oleochemicals
Keywords
octanol, octanoic acid, Thioesterase, Escherichia coli, oleochemical, metabolic engineering, PhaG, 3-hydroxyacyl-ACP:CoA transacylase, fatty acid, fatty alcohol, methyl ketone, poly-hydroxyalkanoate, carbon-8, C8, carbon-12, C12
Learn About Other Top Clean Tech Licensing Prospects